Book Taxi in Goa
Taxi and Cab Services in Goa
People who are looking for the destinations that are having beach and rich in heritage then our Goa tour package is one of the best options for you. Goa is considered as one of the best and ultimate tourist destinations. The sunrise and sunsets are wonderful in Goa. We are the leading taxi service provider in Goa. We have many years of experience in providing the Goa tourism. With the help of our automated system it is easy for you to book cabs in Goa. We provide satisfactory services to the Indians as well as foreign tourists. So if you are planning to spend your vacations in Goa then book taxi in goa and make your vacations best with unforgettable memories.
What is the speciality of Maharana Cab Taxi Service in Goa?
Our drivers are courteous.

Neat & clean and sanitized cabs

Timely Pick Up Facility
For bookings and any information regarding fares contact Manager at +91-7262999864, +91-8329002104 or you can fill the below mentioned form.
Book your cab in god with us and then you don't need to worry about anything. We are taking care of everything with you. We are happy to deliver our best services and dedicated towards the best goa taxi services to our clients. If you want to know more about this tour package then contact us.
For more information about car rental or any queries you can contact Manager at +91-7262999864, +91-8329002104 or you can fill the below mention form.
Our services for Taxi in Goa
In summer season, we are providing summer holiday trips from Goa. You can book as per your choice from our given summer special tour package and you can also change as per your need.
North Goa Tour by Taxi
If you are going to North Goa or living in North goa and looking for Goa taxi service then you are on the right place. In this tour package we will show you all the tourist places of north goa then you can hire our goa cab service for north religion that will show you all the places in Goa.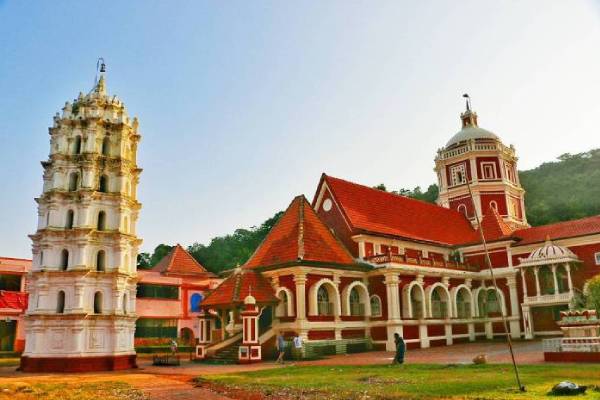 South Goa Tour By Taxi
If you are one staying in south goa and looking for taxi hire in goa then we are providing best solution for you. With our taxi service hire in south Goa that will show you all the places of south Goa in a day. If you are one of them who is looking for taxi service in Goa for all destinations then we can arrange it. Throughout your journey we provide the best support and guidance.
Goa to Gokarna Tour by Taxi
Gokarna is adjoining location to the Goa. This is the destination that offers that unique vibes of its own. Therefore Goa beaches are crowded  Gokarna's beaches are quiet and offer scenic views.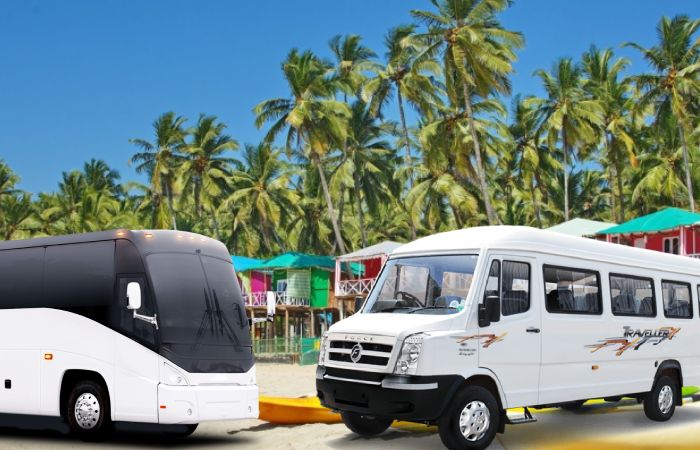 Tempo Traveller & Bus Rental in Goa
Therefore the south goa tour is the importantly covers some of the attractive Portuguese era Churches which were built by Portuguese over Hindu Temples
Taxi for Goa Sightseeing
Do you want to book cab for the goa sightseeing that will take you to all the fascinating places of Goa. Then here your search is over and you can hire the taxi for goa sightseeing tour. In our this tour package you will able to visit all the major and attractive tourist spots in goa. If you want to book taxi in goa to make your journey hassle-free then fill the form or contact. According to your tour or suitability you can hire cab in Goa for 4 hours (half day), 8 hours (full day) and 12 hours (extended full day). In Goa, we also make custom tour plans for you.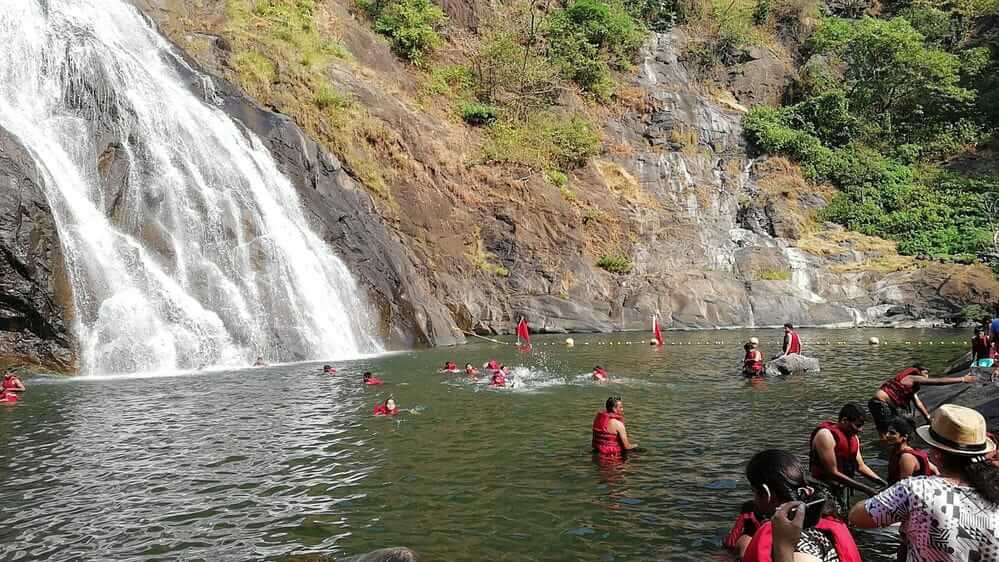 Dudhsagar Waterfall Goa Tour by Taxi
The Dudhsagar waterfalls is situated in the Bhagwan Mahavir Wildlife sanctuary. Dudhsagar waterfalls open up from Month October to Month June.
Major Tourist destinations in Goa
Maharana cabs offers north goat taxi service at the affordable rate. So what are you waiting for? Visit the Baga beach, aguda beach, calangute beach, Goa state museum, chopara fort, dona paula, Mangueshi temple, the kala academy etc.
Outstation Cabs from Goa
Maharana cabs are offering outstation cabs from Goa. We are offering drop taxi from goa to all over the places in India. We as a Maharana Cabs are one of the best leading outstation taxi providers in Goa. Below mention are some of the major outstation points that are:
Goa to GoKarna Taxi
Goa to Mrudureshwar cabs
Taxi from Goa to Hampi
Goa to mumbai car hire
Goa to Bangalore taxi
Goa to Mangalore taxi 
Goa to Belgaum cabs hire
Maharana Cab have all India tourist so we are free to go anywhere in India. For more information you can contact Manager at +91-7262999864, +91-8329002104.
GOA AIRPORT TAXI
Sedan Taxi, Innova, Tempotraveller
Are you planning to hire taxi in goa? Just a click away you can book a car for all the road trips in Goa. We are providing easy bookings for the car rental services in goa. Maharana Cab are providing with the reasonable prices and every kind of the vehicle, from the many years our services has always been appreciated. At the commendable rate we are serving best services. We offer wide network of cars, hatchbacks, sedan SUVs, etc.
Our customers are always happy with our service. At the minimal prices we are offering the small trips to the long distance trips. Calangute, Baga, Anjuna, Vagator, Colva or any other place is not far if traveling with us. We take booking for short distance as well as long distance. From your location to Airport Pickup drop with luggage can be booked at pocket friendly price.
Maharana Cab Fleet for Dudhsagar Waterfalls Cabs/Taxi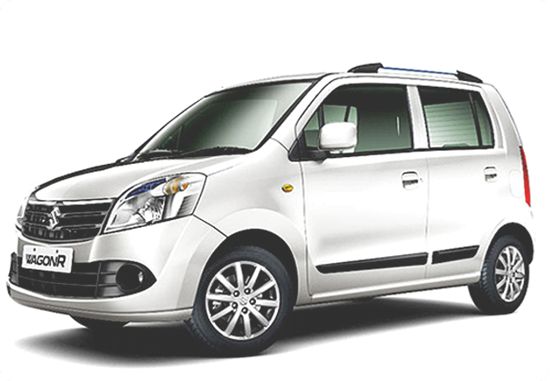 Wagonar/ Santro Mini and Hatchback
If two or three persons are travelling then these are suitable for you as well as for short journeys. For more bookings contact us goa to dudhsagar taxi service.
Swift Dzire, Toyota Etios/ Sedan car
For long journeys these cars are suitable for upto 4 persons. Make your journey comfortable and refreshing by enjoying the beautiful routes.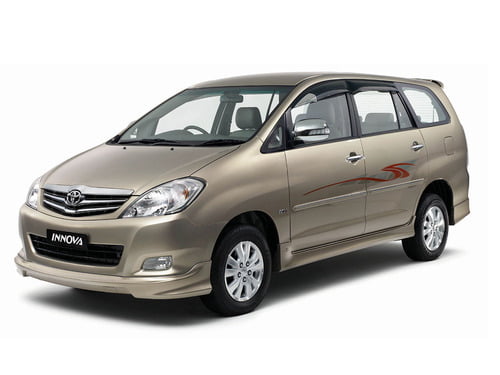 Ertiga/ Innova/ SUV
If more than 6 persons are travelling then these cars are absolutely right option. These cars are most preferred for trips. People who love to travel with groups will definitely love this car.
Our Goa Address
Office number 14, Second floor, Patto Plaza building, Near KTC busstand, Panjim Goa, 403001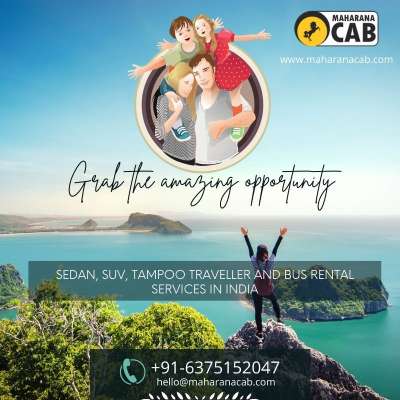 Contact Us on +91 6375152047 | +91 8740845526