Agra Sightseeing Taxi Hire in Jaipur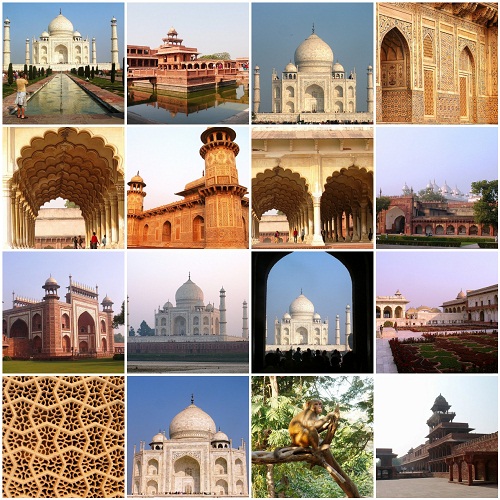 Agra is beautiful city which is located close to the national capital Delhi on the western banks of the River Yamuna. Agra is the home to the Taj Mahal which is one of the Seven Wonders of the World. Because of the Mughal Infrastructure, arts and culture it is the famous destination for the tourist. The Emperor Shah Jahaan reined this capital city of the Mughal Empire during the time of the "Golden Age of the Mughals."
Emperor Shah Jahan built the Taj Mahal in the memory of his dear wife Mumtaz Mahal. Additionally, Agra is the house of the three UNESCO's world heritage site. These are the must visit tourist destinations in the Agra. There are several major attractions which are present in the Agra. Some of them are Taj Mahal, Agra Fort, Itmad-ud-Daula (Baby Taj), Sunset Visit of the Taj Mahal from the Mehtab Bagh which is also known as the Moonlight Garden and many more. Here you can explore some of the local art and the craft.
So are you planning to visit the amazing Taj City: Agra? We are offering the services to meet your requirements by providing our Agra Sightseeing tour by car rental.
Our Affordable Agra City Tours:
One day agra darshan by cab
Two days agra, Mathura and vrindavan tour
As per your suitability you can also plan a same day Agra tour from Delhi.
Fare for Agra Sightseeing Packages:
Rs 1600 in Sedan Car for one day
Rs 2000 in Toyota Innova for one day
Rs 3500 in AC Tempo Traveller
Our one day tour package take approx 8 hours. As it depends on you that you can extend till 12-14 hours. If you are planning to visit the Agra city then you can take a look at our one or two days Agra tour plans. If you face any trouble at the time of booking tempo traveller in agra then feel free to contact our Manager Tushar Moolchandani at +91-6375152047.
A Day Tour by Cab to Discover the History of City Agra
Below mentioned are eight best of the Agra tourist destinations
Taj Mahal
Taj Mahal is the one of the best attraction of the India which is built by Mughal emperor Shah Jahan in the memory of his third wife, Mumtaz Mahal.
Agra Fort
Agra fort is also known as the Red Fort. Agra Fort is established by thr Mughal emperor Akbar and in its capacity as both military base and a royal residence.
Mehtab Bagh
Mehtab Bagh was designed as the ultimate viewing place of the Taj Mahal.It was famously known as the "moonlight pleasure garden".
Itmad Ud Daulah
Itmad-ud-Daulah's tomb is a highly ornate edifice, which is looked upon as an imminent precursor of the Taj Mahal as far as elaborate carvings and inlay work are concerned.
Akbar's Tomb
Akbar's Tomb is done in typical style and symmetry of various monuments during the Mughal era. This monument is the perfect symbol of Mughal architecture.
Fatehpur Sikri
Fatehpur Sikri is considered as one of the architectural legacies of Emperor Akbar. It consists of beautiful palaces, halls, and mosques. Some of the major monuments in Fatehpur Sikri are:
Bharatpur Bird Sanctuary
One of the finest bird parks in the world, Bharatpur Bird Sanctuary also known as Keoladeo Ghana National Park is a reserve that offers protection to faunal species as well.
Mathura & Vrindavan
there are plenty of places that are honoured by the establishment of sacred shrines, Mathura and Vrindavan in the state of Uttar Pradesh secure themselves a significant position
Call me (Tushar) at +91-6375152047 for more details
You can also fill the contact form, below Agra Sightseeing Tour.
Witness the Beauty of Taj City in One Day by Cab
8 hour Agra City Tour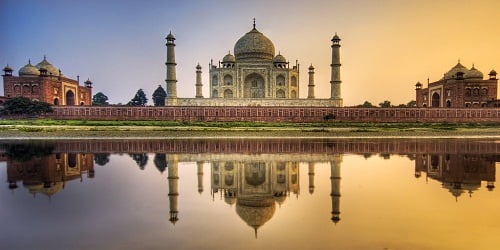 During the 8 hours tour of the Agra City we will explore all the sightseeing places in the Agra which are open between 6 am to 6 pm. We will start the agra tour with the trip to sightseeing places:
Taj Mahal
Mehtab Bagh
Agra Fort
Itmad Ud Daulah
The fare for this tour package is Rs. 1600 in sedan cab and Rs. 2000 in Toyota Innova Car.
Full Day Agra Tour via Fatehpur Sikri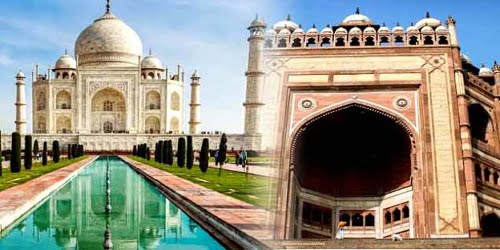 In our full day Agra tour, we are suggesting to start the tour by the 6-7 am as end up by the 4 pm. In the another part of the day you will leave for the Fatehpur Sikri which is about 40 km from the Agra. Below mention is your tour plan:
Tour for all the Sightseeing places in Agra
Tour of Fatehpur Sikri which is from 4 pm to 6 pm
We will back to the Agra by 7 pm
The fare for this tour is Rs. 2,000 and Rs. 2,500 in the Sedan and Innova Cars. For more details you can call Manager Tushar Moolchandani at +91-6375152047.
Full Day Agra Tour with Bharatpur
Take an advantage of having a morning tour of Taj Mahal, Mehtab Bagh and Agra Fort along with Bharatpur's Keoladeo Park. Below mention is your tour plan:
Tour of all sightseeing places in Agra
Tour of the Keoladeo National Park from 3- 6 pm
At the end of the tour we will get back to Agra by 7 pm
The fare for this tour is Rs. 2,500 and Rs. 3,000 in the Sedan and Innova Cars. To get more information and further more queries you can call Manager Tushar Moolchandani at +91-6375152047.
Agra Mathura Vrindavan Tour
This tour package cover Agra, Mathura and Vrindavan tour starts with Agra city tour we are not including fatehpur sikri till the 4 pm, and then we drive for the Mathura and Vridavan to see:
Shree Krishna Janambhoomi Temple, Mathura
Sri Krishna- Balaram Temple (ISKCON), Vrindavan
Banke Bihari Temple, Vrindavan
The fare for this tour is Rs 2500 and Rs 3000 in Sedan & Innova car. For more details you can call Manager Tushar Moolchandani at +91-6375152047.
Agra and Band Baretha Tour
Band Baretha is the large town which is located in the district of Bharatpur. It has various attractions to be seen in its environs. The dam on the Kakund River is a great spot to visit for some picnicking and frolicking. Band Baretha is approx 80 km far from the Agra. In ancient times, the king of the Bharatpur reserved someplace for the wildlife sanctuary and now it is the most appreciable sanctuary in the Rajasthan. One can also experience the best and fun-filled horse riding and jeep safari fun in the band baretha. Band baretha also holds the untold story and history of the Basant Darbar Palace. This is the perfect spot for boating and playing water sports. So what are you waiting for? Reach this nearby place from Agra and do some more fascinating things.
To get more information about the Agra and Band Baretha Tour you can call us at +91-9783968501 or fill up the contact form.
If you want more information about the tours you can Call Manager Tushar Moolchandani at +91-6375152047.  If you are extending your tour for two days then you can check the below-mentioned tour for Agra sightseeing tour.
Explore the Agra Sightseeing Tour in Two Days
Two Days Agra Darshan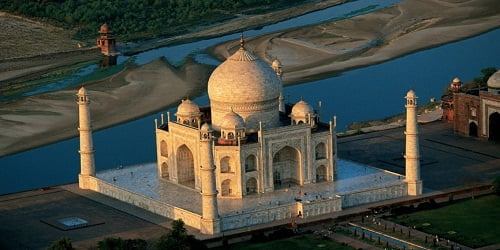 Book our cab for the two days in the Agra at just Rs. 3200. The tour will be of 8 hours per day.  In the package of two days agra darshan we planned the tour according to the interest of the people in visiting the places.
Fare for 8 hour tour package per day:
Rs 3200 in Sedan Cab
Rs 4000 in Innova Cab
If you will add more time to this 8 hour trip then it will be charged as Rs. 200 per added hour.
Two Full Days Agra Tour
Another package is the two full days tour of the Agra. In this package we will cover all the sightseeing places mentioned in the package.  We are also adding few more attractions which are not too far from the Agra.
The fare for this two days tour from Agra is:
Rs 4500 in Suzuki Dzire Cab
Rs 5500 in Toyota Innova Cab]
Two Days Private Taj Mahal Tour
If you are one of them who are interested in the private tour for those we are providing the 2 Days private taj mahal tour from the delhi and Jaipur.
The fare for two days private taj mahal tour is:
Rs 8,000 with sedan cab, a guide for 1 to 4 adults
Rs 10,000 with SUV cab, a guide for 1 to 6 adults
For further more details checkout our complete tour package.
Full Information about Tourist Attractions in Agra
Details for Agra Sightseeing Places: Timing, Entry Fee for Domestic &Foreign Travelers 

Taj Mahal:
Timing: 6 am – 6 pm (Friday closed)
Fare: Rs 40 (Indians), Rs 530 (SAARC Nations) & Rs 1000 for Foreign tourist.
Agra Fort:
Timing: 6 am – 6 pm (Friday closed)
Fare: Rs 40 (Indians) and Rs 550 for Foreign tourist.
Mehtab Bagh:
Timing: 6 am – 6 pm
Fare: Rs 20 (Indians & SAARC nations) and Rs 200 for Foreign tourist.
Itmad Ud Daulah:
Timing: 6 am – 6 pm
Fare: Rs 20 (Indians & SAARC nations) and Rs 200 for Foreign tourist.
Akbar Tomb:
Timing: 6 am – 6 pm
Fare: Rs 20 (Indians & SAARC nations) and Rs 200 for Foreign tourist.
Fatehpur Sikri:
Timing: 6 am – 6 pm
Fare: Rs 40 for Indian & SAARC Nations and Rs 500 for Foreign tourists.
Bharatpur Bird Sanctuary (Keoladeo National Park):
Timing: 5 am to 6 pm
Fare: Rs 75 for India and Rs 200 for Foreign tourists.
Mathura & Vrindavan Temples:
Timing: Opening time is 6 am to 11:30 am and 4:30 pm to 9 pm
Fare: Free