Bus Rental in Goa
Hire Bus Rental Services in Goa
Are you looking for booking bus rental in Goa? Maharana Cabs has been a leading and preferred all type of AC and Non AC bus rental services for years. So whether you are planning a trip for a day or long and want to hire a bus in Goa for group tour, wedding or school trip then we have excellent luxury coach, tempo travellers and the buses with the verified and well trained drivers for your perfectly planned travel.
As per your event you can send your customized requirements for bus rental in Goa so you can contact Manager at +91-7262999864, +91-8329002104 . We will help you with the best fare quotes and arrange the best travel packages that will suit your needs and budget. We are taking pleasure in introducing ourselves as a professionally managed service provider to the wide range of customers from the individual clients to the corporate customers.
For fast, convenient, great value you can hire car in goa. Maharana Cabs has premium objective of offering a safe and reliable medium of travel to customers and with a vision to give a form and structure to customized solutions for various corporate client and other professions and individuals who need our service.
For more information about Bus rental or any queries you can contact Manager at +91-7262999864, +91-8329002104 or you can fill the below mention form.
We Provide 35 Seater, 41 Seater, 45 Seater, 52 Seater Bus Rental Services in Goa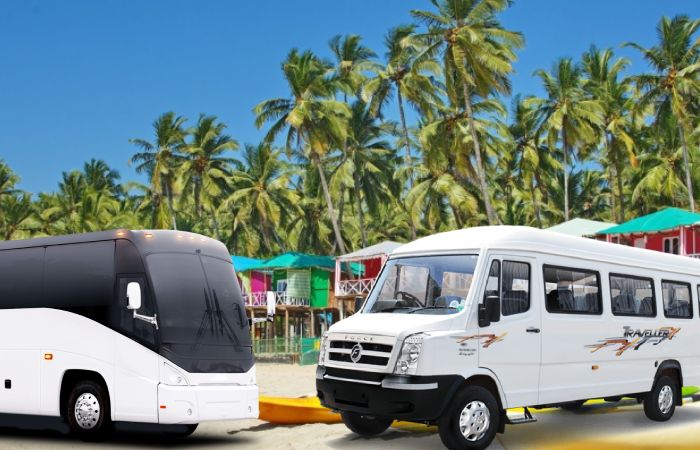 Hire bus rental for several purposes
A large fleet of the chauffeur driven bus rental in goa is available for wedding cars and ensue that you have the right chauffeur car for your events whether it is vacation, picnic, wedding, office meeting and much more. We ensure you get a professional chauffeur with the right seater bus for your day. For your wedding day or business meeting we fully make sure that your guests are suitably looked after if you require.  Below mention are some of activities and events for which you can hire bus rental in goa and enjoy your trip to the beach destination.
Types of Affordable Bus on Rent in Goa
Maharana Cabs are offering wide range and fleet of the buses and coaches that are offering our services in many cities in India. According to your requirement and number of guests you can hire bus rental.
22 Seater Mini Bus in Goa
Available in AC/Non Ac with 22+D seating capacity. It has high back seats with arm rests.
27 Seater Minibus Rental in Goa
Mini Bus 27 Seater: It has space for 25+2 seats. All seats have head rest and are push back seats. Inbuilt stereo system and AC. Best suited for short distance travels within the city limits or for small, one day excursions to the nearby sightseeing points.
Volvo 40 Seater Bus Rental in Goa
Bus 40 Seater: It is a luxury bus having 40 seating capacity along with 2+2 seating arrangements. Best for long and short distance tour. It has enough luggage space to accommodate up to 35 bags.
Volvo 35 Seater Bus Rental in Goa
The bus has 2+2 seating and has plush interiors, comfy seats and special air conditioning system offer comfortable and pleasant travel to the passengers.
Volvo 41 Seater Bus Rental in Goa
You can book 41 seater bus in Goa Airport on our portal. Volvo 21 seater bus is ideal for corporate events, wedding and picnics.
Volvo 45 Seater Bus Rental in Goa
45 Seater bus has 2+2 seating arrangement which offers smooth, safe and reliable travel.
Volvo 55 Seater Bus Rental in Goa
Now enjoy a hassle free bus booking with CCR, We provide 55 seater bus in Goa Airport for large group of people.
Why hire bus rental in Goa with Maharana Cabs?
Wide-array of bus for rent
Multiple payment options
No hidden charges
Secure & Safe ride
Customized tour
Bus Hire for North goa tour starts from 6500/-
Bus Hire for South goa tour starts from 7500/-
Airport pick up and drop also we provide for Bus Rental starts from 6500/-
To Make direct booking over call, Contact Manager now at +91-7262999864
+91-8329002104 or
click on the whats app button below to contact us
Our Goa Address
Office number 14, Second floor, Patto Plaza building, Near KTC busstand, Panjim Goa, 403001
Book Cabs for Popular Summer Season Trips from Goa
In summer season, we are providing summer holiday trips from Goa. You can book as per your choice from our given summer special tour package and you can also change as per your need.
North Goa Tour by Car
We are providing the complete tour package of visiting the popular sites in the Goa by taking the north goa sightseeing tour for the eventful and memorable trip.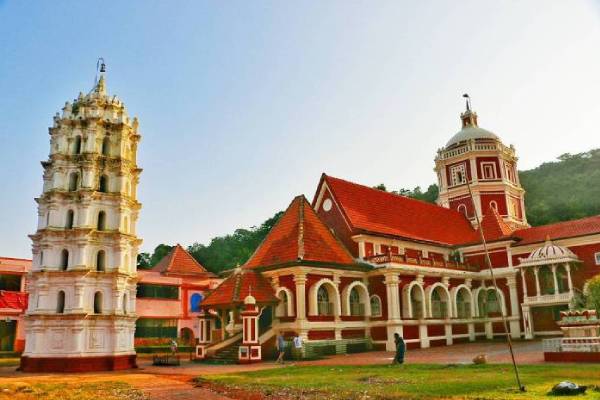 South Goa Tour By Car
Therefore the south goa tour is the importantly covers some of the attractive Portuguese era Churches which were built by Portuguese over Hindu Temples
Goa to Gokarna Tour
If you are also one of them who is planning to spend their holidays at goa along with gokarna then you can hire us.
Contact Us on +91 6375152047 | +91 8740845526