Goa Sightseeing Tour Taxi Package
Book Full Day Goa Sightseeing Taxi
Do you want to dive into the experience of Goa sightseeing? This is a complete package of the culture, history and much more fun. The goa is perfect place to enjoy the vacation and holiday. With maharana cabs you can experience a complete goa tour and travel without facing any hurdles and worries. Maharana Cabs is here for you as we provide an amazing and affordable Goa sightseeing tour package by car. You can hire our cab service that allows you to book the cabs are per your own convenience and you can able to enjoy your journey without facing any issues. We have the best selling Goa sightseeing cab package to meet with your requirements. When you book from us, you don't just travel with us; you will experience a journey that you will never forget.
We all know that Goa is a place of the beaches and churches where the people who belong to different ethnicity live together. If you are planning to coming to Goa then you must have to visit the mind blowing tourist spots and beaches of Goa. To explore the beautiful destinations and spots in goa you need to hire car rental in goa. We are also providing tempo traveller service in goa at the reasonable rates and with the best in class services. Our cabs come fully equipped with first-aid kits, newspapers, mineral water bottles, and much more. We focus on providing a best service.
What is the Taxi fare for Goa Sightseeing?
For more details on Goa sightseeing tour you can contact at +91-7262999864, +91-8329002104 or you can fill the below mention form.
How to enjoy Goa Sightseeing Tour to its full extent?
Goa is considered as best place where fun has no limit. It is the place where you can enjoy the sunsets on the beaches, relive the past with the museums, and experience how the locals lives or find the peace in temples and churches of Goa. Goa is offering all the fun filled activities to people.
Must Visiting Places in Goa Tour Service
Beaches
In the goa sightseeing package you can hire the cab to visit the various beautiful beaches of Goa. It will leave you mesmerized. Here you can take the sun bath or you can enjoy the breezy winds of oceans there. Some of the beaches of Goa are Anjuna, Colva, Calangute, Mapusa and etc.
Churches
Goa is a place of most ancient churches of India like Basillica of Bom Jesus and etc. If one is going over there then you can trace the roots of your heritage in these churches. These churches are considered as mind blowing example of architecture. We also include goa churches in our goa sightseeing tour by car.
Monuments
In india, goa hosts some of the best monuments. These monuments are still alive and some are working till today. For instance you can visit the Fort Aguda.
Explore the Vibrant Destinations of Goa with One Goa Sightseeing Tour Package
North Goa tour by Car
---

In our north goa tour by car we will cover all the major beaches and tourists destinations in our 8 hours Goa sightseeing tour. With north goa tour you can hosts some of the best crowded beaches of Goa where you can enjoy your holiday time. You can also enjoy dudhsagar waterfall along with north goa tour. There are various places to visit in Goa. At the pocket friendly rates you can explore the north goa. With our 8 hours north goa tour by car we cover below mentioned places:
Vagator beach
Calangute beach
Anjuna beach
Candolim beach
Dolphin watch
Snow park
Fort aguda
Fort Chapora
Market
South Goa tour
---

With our south goa sightseeing tour package you will experience the most calm and serene beaches of south goa. South Goa hosts none crowded beaches and exotic churches and heritage sites. In a tour of south goa by cab you will visit most amazing places that you will never forget. We as maharana cabs cover below mentioned places in south goa tour by car.
Dona paula
Basilica of bom jesus
Cathedral
Spice plantation
Miramar Beach
Shanta durga temple
Mandavi river cruise
Mangueshi temple
If you are coming with your family then south Goa is the best place to hang out. For any assistance on Goa sightseeing tour package cabs contact Mr. Tushar at +91-6375152047. We promise you to provide the best in class services in Goa.
Goa to Gokarna Tour
---
Gokarna is one of the famous locations. If you are planning to visit the Goa then you can also visit adjoining location Gokarna. Gokarna is the destination that has uniqur vibes of its own. You can enjoy the crowded Goa beaches along with the Gokarna beaches that are quiet and offers scenic views. If you are also interested to explore the unique destinations then Gokarna is considered as one of the best destination for you. So make your vacations and holiday best at Goa to Gokarna Tour package.
Gokarna is a famous pilgrimage center and also one of the top destinations of Karnataka Tourism because of its beautiful beaches. The prime attraction of the Gokarna is the Mahabaleshwar Temple which houses the Atmalinga. Gokarna is a beautiful place that offers a lot of things to do. Some of the activities you can do at gokarna are:-
Mahabaleshwar temple
Visit Beaches
Flea market
Beach Hopping
And many more activities
Dudhsagar Waterfall
---
Dudhsagar itself translates to the Sea of milk. Dudhsagar Falls are the popular attraction all year round. In Goa, Dudh Sagar fall is one of most popular and visited place. Several Hollywood and bollywood movies are conducted shooting over there. This is the breath taking cascade of the white water that gushing over the steep that is nearly vertical face of the mountain from a spectacular height of 1017 ft. If you are the wondering to visit Goa then do not forget to visit the mesmerizing place Dudh Sagar. Maharana Cabs is offering the Goa to Dudhsagar waterfalls taxi service with best class services.
Maharana Cab Fleet for Dudhsagar Waterfalls Cabs/Taxi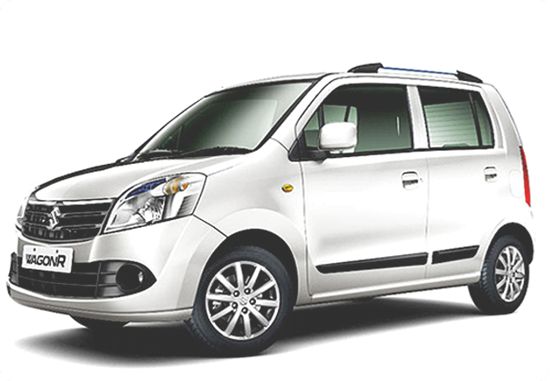 Wagonar/ Santro Mini and Hatchback
If two or three persons are travelling then these are suitable for you as well as for short journeys. For more bookings contact us goa to dudhsagar taxi service.
Swift Dzire, Toyota Etios/ Sedan car
For long journeys these cars are suitable for upto 4 persons. Make your journey comfortable and refreshing by enjoying the beautiful routes.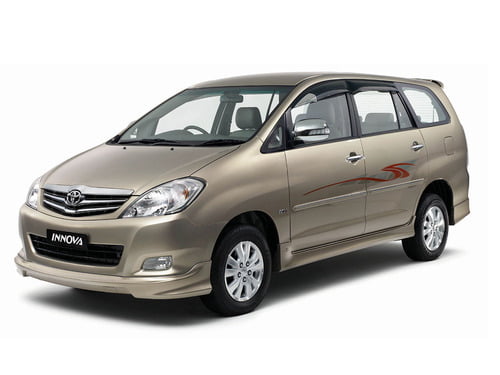 Ertiga/ Innova/ SUV
If more than 6 persons are travelling then these cars are absolutely right option. These cars are most preferred for trips. People who love to travel with groups will definitely love this car.
Our Goa Address
Office number 14, Second floor, Patto Plaza building, Near KTC busstand, Panjim Goa, 403001
Book Cabs for Popular Summer Season Trips from Goa
In summer season, we are providing summer holiday trips from Goa. You can book as per your choice from our given summer special tour package and you can also change as per your need.
North Goa Tour by Car
We are providing the complete tour package of visiting the popular sites in the Goa by taking the north goa sightseeing tour for the eventful and memorable trip.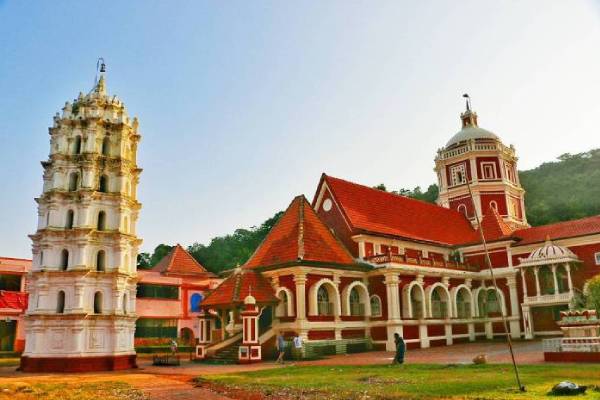 South Goa Tour By Car
Therefore the south goa tour is the importantly covers some of the attractive Portuguese era Churches which were built by Portuguese over Hindu Temples
Goa to Gokarna Tour
If you are also one of them who is planning to spend their holidays at goa along with gokarna then you can hire us.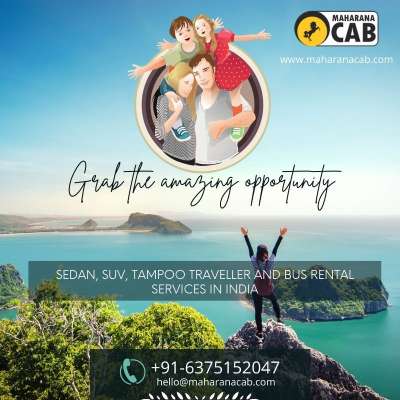 Contact Us on +91 6375152047 | +91 8740845526