Delhi Sightseeing Taxi Hire in Jaipur
Are you planning to visiting delhi? Do you want to explore the best places in delhi? To meet with your expectations we are providing delhi sightseeing tour. We all know that delhi have all the right reasons to the national capital of incredible india. Delhi is a city which always has been the epicenter of all the activities in India which is reflected in its tourism. If someone is travelling in the delhi then it is not just limited but it is the step to take the past and present hand in hand. Delhi is a city that is blended with the modern advancements and city of troy.
For the visitors delhi offers numerous of the tourist attractions ranging from the monuments, museums, shrines to the modern day markets. Exploring the city is like witnessing the mini india, with having the delhi tourism being a reflection of rich culture of india.
Delhi Sightseeing With Maharana Cab
If you are planning to visit the best places in Delhi or planning to avail Delhi Sightseeing Tour package then you can go with choosing Maharana Cabs. Because Maharana Cab is one of the best service providers of the car rental in Delhi, hire tempo traveler in Delhi and bus rental. They have 200+ positive Google reviews for their best and quality service. Maharana Cab is always at your service and aware on his social media. For quick response and enquires they are aware on social media on a regular basis. You can visit their social media accounts (Twitter, Instagram, Pinterest, and Facebook) to know the current offers or to know upcoming offers. More than 10 cabs are booking daily in Delhi city and passengers are getting very good service and they have more than 10 Delhi tours every month. So let's start the journey by knowing must visiting places of Capital City of India.
What is the best time to visit Delhi?
Delhi should be best place to explore during the winters and summer also.
Places to visit in Delhi:
At delhi one can visit for UNESCO world heritage sites, red fort, Qutub Minar, Humayun's Tomb,  worshipping place for all religions, monuments, local markets, street food, cultural tourism, heritage walks, bird watching, nightlife, sightseeing, amusement parks, photography tour, and pre-wedding shoots.
Top 5 Things to do in Delhi
Below mentioned are four best of the Delhi tourist destinations
Red Fort, Delhi
The Red Fort is a historic fort in the city of Delhi in India, which served as the main residence of the Mughal Emperors.
Lotus Temple, Delhi
The Lotus Temple shaped in form of a spectacular lotus with white petals, it is also known as Kamal Mandir. In Delhi it is the Prime tourist attraction.
India Gate, Delhi
The India Gate is located at the heart of India's capital city, New Delhi.  About 2.3 km from the Rashtrapati Bhavan, it is located on the eastern extremity of the ceremonial boulevard, Rajpath.
Qutab Minar, Delhi
Delhi's Qutub Minar is a five-storied structure constructed over four centuries by a number of rulers. It was originally commissioned by Qutb-ud-din Aibak, who was the founder of the Delhi Sultanate.
Call me (Tushar) at +91-6375152047 for more details
You can also fill the contact form, below Delhi City Tour.
Destinations we cover in Delhi Sightseeing Tour Package
Here we are providing the complete delhi sightseeing tour package to the travelers to explore the best of Delhi.
8 Hours Sightseeing Tour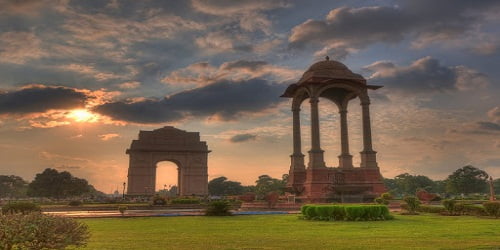 This tour package is for the travelers who want to visit most popular destinations in delhi in short time period, 8 hours delhi sightseeing tour package is best for them.
For this package we offer our Suzuki Dzire cab with the driver. In this package we covers:
Old Delhi (Chandni Chowk)
India Gate
Rashtrapati Bhavan
Humayun tomb
Lotus Temple & Qutub Minar
For more details and enquiries call Mr. Tushar at +91-6375152047.
Full day Delhi City Tour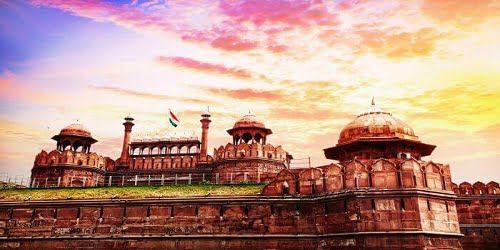 The full day delhi tour is 12 hours tour which covers all the sites that are covered in the 8 hours tour and below mentioned also:
Gurudwara Bangla Sahib
Birla Temple
Akshardham Temple (take 3 hours)
Both Humayun tomb & Lotus Temple
This tour will be start by 9 am and visit all of those sites where entry is until 5 or 5:30 pm.
Two Days Delhi Darshan
Two days are the ample time to visit delhi. Our third tour package of delhi is the two days delhi darshan. It covers all the attractive spots, shopping places and etc. In this tour packages tour 1 and 2 destinations or tourist sites will be covers along with the attractions like lodhi garden etc. You can also plan the shopping at new and old delhi.
Note: If you want to extend the hours of the tour then you can extend by paying Rs. 200 per extra hour.
Note :   ✓ Parking charges will be extra  ✓  Entry charges will be Extra
Call me (Tushar) at +91-6375152047 for more details
You can also fill the contact form, below Delhi City Tour.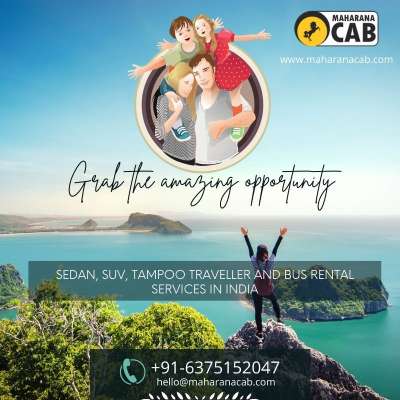 Contact Us on +91 6375152047 | +91 8740845526