Goa to Gokarna Tour
Taxi For Goa to Gokarna at best prices By Maharana Cab
In Karnataka, gokarna is a small pilgrimage town. Due to its stretch of beautiful and sandy beaches it is considered as the best tourist destination over the years. With the advent of tourists over there gokarna is no longer remains the quaint temple town. But it is thriving vacation spot that is as laidback as Goa. There are many Goa regulars that have moved on to Gokarna's pristine beaches where the crowds are even less and the beaches cleaner. With its growing, several hotels and restaurants have come up in Gokarna.  You can first visit goa by hiring tempo traveller sightseeing in goa. Temple town is now an emerging beach destination that offers something to different types of tourists with its natural beauty and its history steeped in mythology.
Gokarna is adjoining location to the Goa. This is the destination that offers that unique vibes of its own. Therefore Goa beaches are crowded  Gokarna's beaches are quiet and offer scenic views. If you are interested to explore the unique destinations then Gokarna's is best option for you. Maharana Cabs are offering Goa to Gokarna Tour at the best prices with the best in class services. Here we are providing complete tour package.
Do you want to know more?
Best outstation cab services
Safe and hygienic cabs
Best service provider
Local goa sightseeing
Pick up and drop off facility
If you are also one of them who is planning to spend their holidays at goa along with gokarna then you can hire us. We are offering complete goa tour package for our travelers. Without facing any travel hindrance you can enjoy your tour with best services. You can easily book your gokarna cabs from Madgaon, Panjim, Calangute, Vasco and airport.
For more information about car rental or any queries you can contact Manager at +91-7262999864, +91-8329002104 or you can fill the below mention form.
Know more about your Goa to Gokarna Tour
Distance
The distance between goa to gokarna is approximately 155 km. So it makes around 310 km of the round trip. You can easily explore the Gokarna in one day with taxi hire for sightseeing in goa. It will provide the outstation trip from goa. Below mention are cab fares that are follow:
Sedan car  & Innova Car starts from 6000 rupees
For booking and any information you can contact us at +91-7262999864, +91-8329002104 or you can fill the below mention form.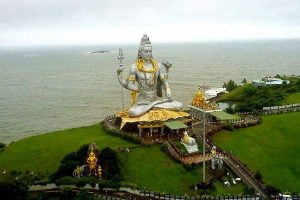 Things to do
Gokarna is a famous pilgrimage center and also one of the top destinations of Karnataka Tourism because of its beautiful beaches. The prime attraction of the Gokarna is the Mahabaleshwar Temple which houses the Atmalinga. Gokarna is a beautiful place that offers a lot of things to do. Some of the activities you can do at gokarna are:-
Visit mahabaleshwar temple
Visit Beaches
Flea market
Beach Hopping
And many more activities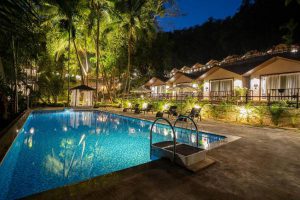 Hotels in Gokarna
You can book hotels in Gokarna if you are planning to stay over there. Maharana cabs offers various kinds of the hotels to stay in Gokarna and you can also book as per your choice. To make your trip complete our driver will pick you from hotel and drop you at hotel after completion of trip. So what are you waiting for? This summer season complete your beach trip indulging goa and gokarna.
Book Cabs for Popular Summer Season Trips from Goa
In summer season, we are providing summer holiday trips from Goa. You can book as per your choice from our given summer special tour package and you can also change as per your need.
North Goa Tour by Car
We are providing the complete tour package of visiting the popular sites in the Goa by taking the north goa sightseeing tour for the eventful and memorable trip.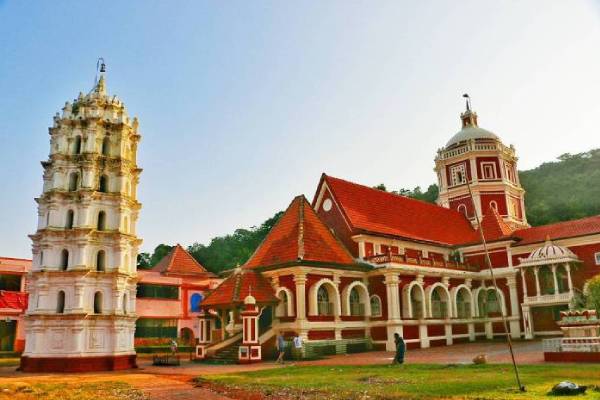 South Goa Tour By Car
Therefore the south goa tour is the importantly covers some of the attractive Portuguese era Churches which were built by Portuguese over Hindu Temples
Goa to Gokarna Tour
If you are also one of them who is planning to spend their holidays at goa along with gokarna then you can hire us.
Contact Us on +91 6375152047 | +91 8740845526