Dune Bashing in Jaisalmer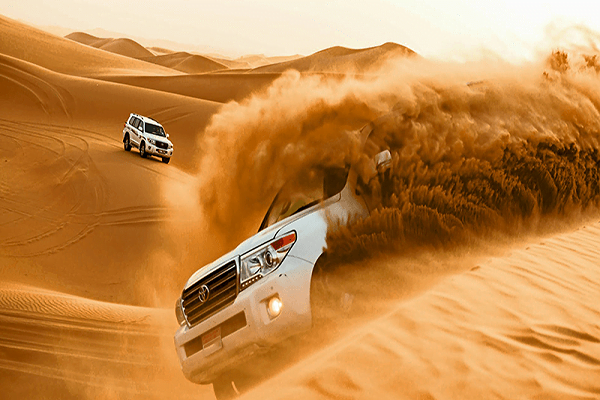 There are some of the travelers who are seeking for the adventurous tours at Jaisalmer. This is the wonderful opportunity for the travelers who are seeking for the thrilling activity. We are representing Dune bashing tours at the Sam sand dunes in the Jaisalmer. Below mention are our tour package so you can choose and book from the given below.
Our dune-bashing tours:
1 hour of the dune bashing in 4×4 jeep
Choose quad bike for one hour dune bashing
For couples we organize private dune bashing
Dune bashing with the musical night and the camp stay
We organize private dune bashing with the musical dance at dune with the dinner.
With Maharana Cabs, you will able to have the fun of the dune bashing tour with staying in the camp with buffet dinner and breakfast. As well as able to attend the musical dance program or as per your suitability plan a private dinner and dance program at the dunes.
For bookings and enquiries feel free to contact us: +91 6375152047 (Mr. Tushar) or fill up the below mention form.
9 Articles to Read Before Your Journey