Our Jaisalmer Desert Safari Tours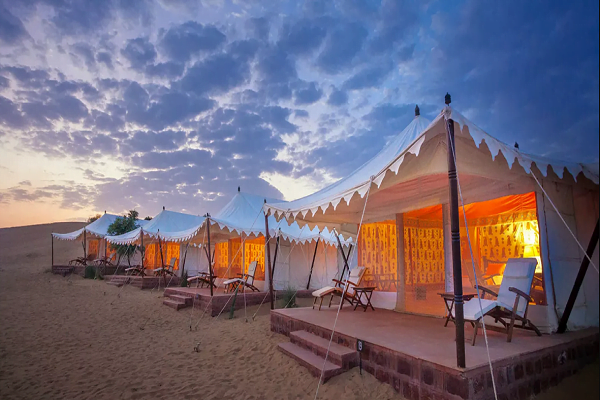 Jaisalmer Desert Safari
Are you planning for the desert safari tour of the Jaisalmer Sand Dunes area( at Sam)? Plan a desert safari tour of the Jaisalmer city in sand dunes with our camel and jeep safari tours which are starting at budget friendly prices.
We are providing below mentioned jaisalmer desert safari tours:
Camel Safari Tour at Sam Jaisalmer
Jeep Safari Tour at Sam Jaisalmer
Grand Jaisalmer Desert Safari Tour
Jaisalmer Sightseeing Tours
Do you want to know more?
Maharana Cab is one of the best service provider for offering cab, taxi and bus rental services. Maharana Cab's head office in the Jaipur City. Simple thing you want to do is that choose the city in Rajasthan from where you want to start to end and feel free to contact our Manager Tushar Moolchandani at +91-6375152047 or you can fill up the contact form.
Camel Safari Tour at Sam Jaisalmer
This is the wonderful tour in which you are able to enjoy a ride on a camel back at the sand dunes of the Sam. After completing a trip to the Sam sunset point, we will organize a musical dance show program with the buffet dinner. So here we are providing three options from which you can able to choose the tour package as per your suitability.
Below mentioned are the 3 popular Jaisalmer Camel safari tours. Check them and for bookings and enquiries contact Tushar Moolchandani at +91 6375152047.
This tour package is for one hour in which you are able to enjoy an hour ride on a camel. After the halfway of the tour, you will reach at the sunset point of the Sam and be back on the starting point in one hour.
Fare for Camel Safari
·         Rs. 500 per person
Tour Inclusion
·         Camel Safari Only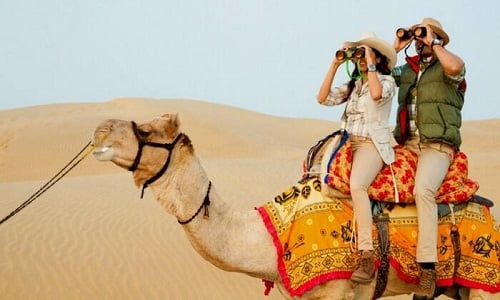 You can also plan a half day camel safari tour. This tour includes the pick up and drop from the Jaisalmer City. This package covers many activities like one hour camel safari rise, view the sunset point at the Sam, enjoy the musical dance program at desert camp with the buffet dinner.
Fare for Camel Safari
Tour Inclusion
Return by Taxi
Camel Safari
Buffer Dinner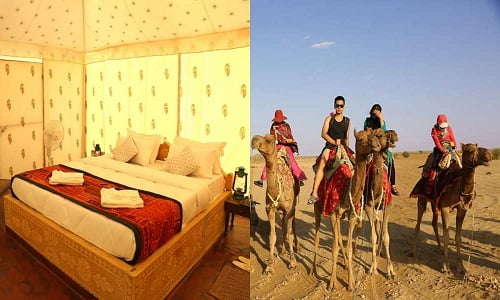 One of the best and wonderful way to enjoy the Jaisalmer desert safari tour is by staying in the desert camp. You can stay after enjoying and participating in the activities like the camel safari, musical dance show, buffet dinner, born-fire. We will arrange a confirmed tent stay at the Sam Jaisalmer.
Fare of Camel Safari
Rs. 2000 per person
Tour Inclusions
Return taxi
Camel Safari Tour
Buffet Dinner & Breakfast also
Stay at Camp in Night
Jeep Safari Tour at Sam Jaisalmer
While enjoying the Camel Safari, one can also enjoy the Jeep safari tour or the Jaisalmer Dune Bashing tour in our Mahindra Thar Jeeps. Your tour will start and then later you will able to enjoy the 45-60 minute jeep ride on the desert dunes.
Are you planning to jeep safari tour in the Jaisalmer? So here get the best 1 hour jeep safari tour with one hour dune bashing at Sam sand dunes with our Jaisalmer Jeep Safari tour. In this Jeep Safari tour either you can book a seat at the Jeep or book the whole Jeep just for yourself.
Fare of Jeep Safari
Tour Inclusions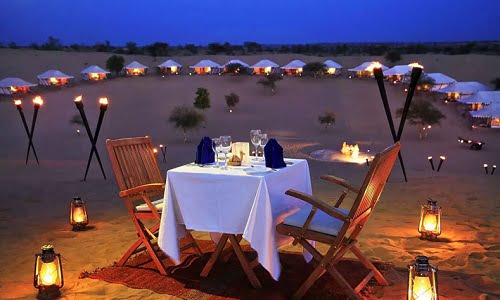 It takes around 8 hour to complete this tour package of the jaisalmer desert safari tour. In this trip we provide below mention facilities:
Pick up and Drop off from Jaisalmer City
Jeep safari ride at sand dunes
Buffer dinner with enjoying dance program at our camp
Fare of this Tour
Rs. 1500 per person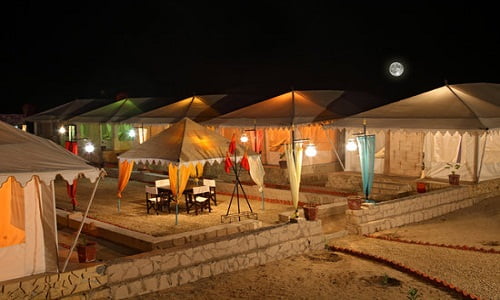 If you have one day time then you can plan a one day means 4 pm to 10 am tour at the Sam Sand Dunes Jaisalmer. This trip includes the below mention activities:
Pick up and drop from the Jaisalmer city
You can stay one night in our desert camp with tea, snacks, buffet dinner and breakfast.
Jeep Safari Tour will take around 45 to 60 minutes
Evening Musical Dance Program
Fare of this Tour
Rs. 2250 per person
We are providing more discounted offers and rates, for more information contact us.
You can enjoy the dune bashing at the Sam sand dune Jaisalmer. We are planning well scheduled dune bashing tours for our travelers to meet their all expectations like:
1 hour evening dune bashing
1 hour morning dune bashing
2 days 1 night dune bashing with stay in camp
Fare for this Tour
Rs. 500 to 2250 per person
Our Grand Jaisalmer Desert Safari Tour
Are you one of them who are visiting the Jaisalmer for the 1st time. So this offer helps you to fulfill all your desires with providing fun filled activities. In this trip package you can enjoy both camel and jeep safari along with stay in a desert camp. To know more about this tour you can have a look at the Grand jaisalmer desert safari. Know more about this tour:
This is A1 Night Desert Tour which includes:
Camel Safari
Jeep Safari
Stay in Camp at night
Pick up and Drop off facility in our AC Cab
Rs. 3,000 all Inclusive & Rs. 4,500 for 2 adults. Call Tushar Moolchandani for further more details and offers.
Note: Above all offers are not valid on Diwali, Christmas and New Year.
Jaisalmer Sightseeing Tours
Maharana Cabs is offering sightseeing tours in the Jaisalmer. With us you can plan a Jaisalmer city taxi tour, Jaisalmer city walking tour. If you are planning to visit the jaisalmer city and visit the top most attractions of this city then have a look on the below mention details:
We are providing the jaisalmer sightseeing package by car rental. You can hire our cab and driver for enjoying and exploring the Jaisalmer city in the 8 hours. In this trip you can explore the top most attractions in the Jaisalmer city and Jaisalmer desert Sightseeing Tour.
Fare for this tour package
1600 for Sedan Cab for Jaisalmer City
2250 for Sedan Cabs for Desert Sightseeing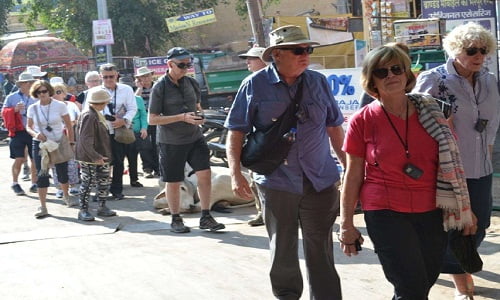 You can plan a full day walking tour of the Jaisalmer City with the local tour guide. You can explore this beautiful city by walking in the streets.
Fare for this Tour
This tour package is minimum for two people.
This vacations plan a sightseeing tour of the Jaisalmer along with the Jodhpur Sightseeing tour package. This is the perfect chance for the travelers to visit the best destinations together. Below mention is the schedule plan for this tour package:
Day 1: Jodhpur
Day 2: Jodhpur & arrival in Jaisalmer.
Day 3: Jaisalmer
Day 4: Jaisalmer & evening departure.
Experience the best and beautiful view of the Jaisalmer desert while parasailing high above. We will make sure that you are at the safe height at the time of gliding. We will tie the parachute to the jeep so you will be at the considerable height to view the golden dune of Jaisalmer.