Himachal Pradesh the land of snow, it is a state in the northern part of India. Situated in the western Himalayas surrounded by the majestic mountains, out of which some still challenge mankind to conquer them. Shimla is one of the most delightful hill stations, it is the capital of the state. And the beauty of the land is far from the imagination.
10 Best Attractions of Himachal Pradesh

KULLU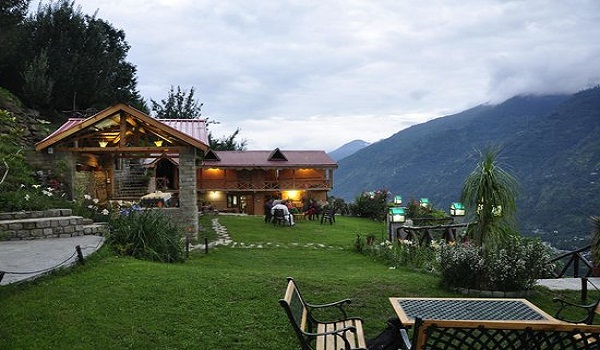 Famous for: Great Himalayan Ranges, Nature, Hill station, Temples.
Major Attractions: Bijli Mahadev Temple, Raghunath Temple.
Nearby Places: Manali, Kasol, Manikaran.
Ideal Visit Time: 1- 2 days.
About Kullu:
Kullu is situated on the bank of Beas River. The dazzling hill station is surrounded by massive snow-clad mountains and thick pinewoods forest. Often heard with the name Manali. Kullu and Manali are two different places, Kullu is a valley with scores of picturesque sights and temples, and Manali is a stunning hilltop with splashing river, water stream, and lofty mountains in the state of Himachal Pradesh. If you are also planning to visit incredible destinations of Himachal Pradesh then contact best car rental service provider to plan your journey without any delay.
Places to visit:
Basheshwar Mahadev Temple
Sultanpur Palace
Parvati Valley
Great Himalayan National Park
Kasol
Bijli Mahadev Temple
Manikaran
Bhrigu Lake
The attractions in Kullu are more, trekking mountaineering, angling, skiing; white water rafting and paragliding are some of the adventurous sports available here.
MANALI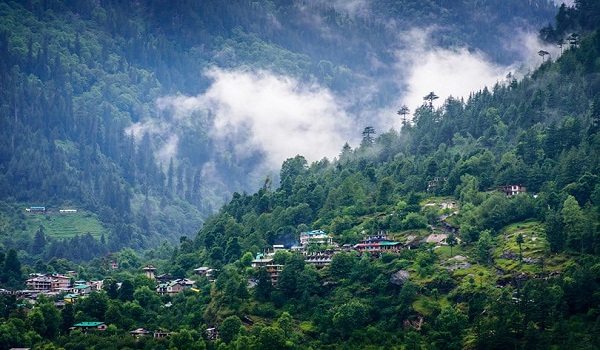 Famous for: Great Himalayan Ranges, Nature, Hill station, Adventure sports.
Major Attractions: Hidimba Devi Temple, Rohtang Pass, Solang Valley.
Nearby Places: Kullu, Lahaul and Spiti Valley.
Ideal Visit Time: 2 days.
About Manali:
Manali is located at an altitude of 1829 meters which is one of the popular hill stations of the Himalayan range in Himachal Pradesh. Experiencing the view of the hill station surrounding Manali is a marvelous experience. Some of the Himalayan peaks which can be seen surrounding Manali are hanuman Tibba, 7 sister peak, Friendship peak, patalsu peak, ladhaki peak, and Manali peak. The land is not just a feast to your visual senses; it also refers you to chance to ascertain your fitness level with sporting facilities here.
Places to visit
Rohtang
Solang valley
Hadimba Devi Temple
Vashist Hot Water Springs
Tibetan Monasteries
Beas River
Gulaba
Kothi
Manu Temple
SHIMLA
Famous for: Hill station, Viewpoints, British colonial architecture.
Major Attractions: The Ridge, Mall Road, Jakhoo Hill.
Nearby Places: Kasauli, Parwanoo, Chail, Kufri.
Ideal Visit Time: 2 days.
About Shimla
Shimla abounds in a natural bounty and looks picture perfect. The small hill station amidst the lofty snow-clad. Himalayan ranges surrounded by lakes and lush green pastures look as though an artist has painted them. The unique thing about Shimla is that it stills remain its colonial charm and this creates an ambiance that is not found anywhere else in India. You can also book car rental service in Himachal Pradesh to travel one location to another. The enchanting beauty of Shimla made declare the land as their summer capital.
Places to visit
The Ridge
Jakhoo Hill
Mall Road
Kalka–Shimla Railway
Christ Church
Indian Institute of Advanced Study
Summer Hill
Kufri
Annandale
The Shimla State Museum
Chail
Solan
Daranghati Sanctuary
Naldehra and Shaily Peak
Arki Fort
CHAMBA
Famous for: Art, Temples, nature.
Major Attractions: Banni Mata and Lakshmi Narayan temples.
Nearby Places: Dalhousie, Khajjiar.
Ideal Visit Time: Less than a day.
About Chamba
The spectacular beauty of Chamba has made this place dear to nature loves. Located on the banks of River Ravi and an altitude of over 900 meters above sea level, Chamba makes an excellent holiday retreat. It is also an important pilgrimage and historical destination with many important temples and fort.
Places to visit:
Akhand Chandi Palace
Champavati Temple
Lakshmi Narayan Temples
Chamunda Devi Temple
Bhuri Singh Museum
DHARAMSALA
Famous for: Tibetan culture, Monasteries, Nature.
Major Attractions: Tsuglagkhang Complex, Namgyal Monastery.
Nearby Places: Mcleodganj, Kangra.
Ideal Visit Time: 1 day.
About Dharamsala:
Dharamshala is located in the upper reaches of Kangra valley in Himachal Pradesh and is placed at an average altitude of 1,475 meters above sea level. Backpackers and international travelers flock to Dharamsala. It is a sight to behold, the mountains rising suddenly from the plains as the road winds around the hill to three villages.
These Himalayan foothills are covered in dense forest, and there are numerous treks to waterfalls, remote villages and the nearby Dhauladhar mountain range which are worth visiting. The breathtaking beauty is the main attraction of this Buddhist village, apart from the fact that the Dalai Lama and exiled Tibetan government have sought refuge in here. Also, the very famous cricket stadium is located in Dharamshala.
Places to visit
Tsuglagkhang Complex
Namgyal Monastery
Masrur
Attractions in Mcleodganj
Kareri Lake
Gyuto Monastery
Kangra Museum
Kangra Fort
Dal Lake in Dharamshala
Naddi Village
DALHOUSIE
Famous for: Hill station, Meadows, Valleys.
Major Attractions: Kalatop Wildlife Reserve, Dainkund Peak.
Nearby Places: Pathankot, Khajjiar.
Ideal Visit Time: 1 day.
About Dalhousie
Dalhousie is a serene Hill Station and beautiful town, with a sense of attraction. It is located in Chamba District. Himachal Pradesh. This hill station occupies a huge space over the five low-level hills at the western edge of the Dhauladhar range, merely in the east of the Ravi River. It is the best place for those people who want to de-stress, who want to spend some time in a calm place and in natural beauty.
This Hill Town founded in 1854 by Lord Dalhousie. This place attracts a lot to him by its fresh and cool atmosphere, its calm and green surroundings. This place-based on an area of 14 sq.-km and surrounded by alpine vegetation. Dalhousie has a charming view of snow-capped peaks in the winter season and has great views of huge green mountains covered by pine and deodars.
Places to visit
Khajjiar
Kalatop Wildlife Reserve
Dainkund Peak
Ganji Pahari
Francis Church
Panchpula
Chamera Lake
Garam Sadak
Subhash Baoli
Sach Pass
KANGRA
Famous for: History, Temples, Fort ruins
Major Attractions: Kangra Fort, Brajeshwari Temple.
Nearby Places: Dharamshala, Mcleodganj.
Ideal Visit Time: Less than 6 hours.
About Kangra:
Kangra is a city and a municipal council in Kangra district in the Indian state of Himachal Pradesh. Historically it was known as Nagarkot. It is the home to the Masrur Temples, also known as the Himalayan Pyramids. It has the highest number of villages among all the other districts of the state. The district of Kangra is also called Dev Bhoomi as it has numerous temples dedicated to different Gods of Sanatan Dharma. Kangra attracts a huge number of devotees from across India to pay votive offerings to their deities. The hilltop is the homeland of multiple gods and goddesses. The other main attractions that make the place mesmerizing are Taragarh Palace Hotel, The Judges Court, Pragpur, Dehra Gopipur, and many more. Kangra is famous for its designer shawls and miniature paintings as well.
Places to visit
Kangra Fort
Nadaun
Maharana Pratap Sagar Lake
Taragarh Palace
Gopalpur Nature Park
Nurpur
Nadau
Indrahar Pass
Tatwani Hot Spring
Kareri Lake
KASAULI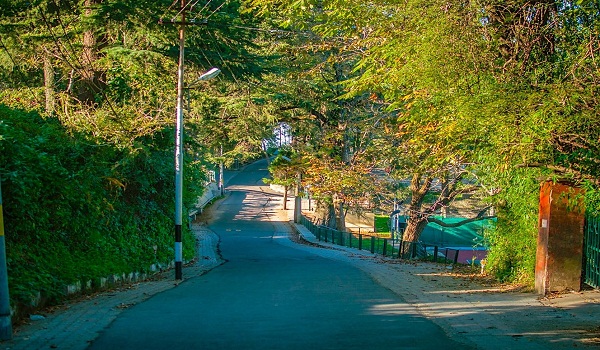 Famous for: Hill Station, Viewpoints, British colonial period.
Major Attractions: Kasauli Brewery, Sunset Point.
Nearby Places: Solan, Chail, Shimla.
Ideal Visit Time: less than 6 hours.
About Kasauli
Located on the way from Chandigarh to Shimla, Kasauli is a hilly cantonment town which makes for an ideal peaceful holiday location, away from the rush.
Kasauli is a small town in the south-west part of Himachal and is on the relatively lower edges of Himalayas. Nestled amidst beautiful woody forests of pine and cedar trees, Kasauli owes its mystical and serene ambiance to the lavish Victorian buildings built by the Britishers who resided here years back.
These structures speak volumes of the glorious past of this hill station. A lot of endangered species of fauna are also found in the dense forests in this region. Kasauli is not about particular attractions or activities, but about the serene environment and enchanting calmness that it provides. If you want to just find a good getaway from the hectic life of your city, Kasauli provides the ideal environment to soothe your nerves.
Places to visit
Kasauli brewery
Christ Church
Sunset Point
The Mall
Manki Point
Krishna Bhavan Mandir
Gilbert Nature Trail
Shri Baba Balak Nath Temple
Barog
Gurkha Fort.
HAMIRPUR
Famous for: Trekking, Unexplored, Baba Balak Nath.
Major Attraction: Deotsidh Temple.
Nearby Places: Mandi, Bir.
Ideal Visit Time: less than six hours.
About Hamirpur:
Being in the lower elevation, Hamirpur is warmer. The altitudes vary from near flat lands to higher levels of land that reach up to the heights of cliffs. The hilly ranges here offer great scope for trekking. The land is said to be the most literate district in the state of Himachal Pradesh. As well as if you are planning to visit in a group of 8-10 people then book tempo traveler in Himachal Pradesh.
Places must visit
Deotsidh Temple
Sujanpur Tihra
Awah Devi Temple
Bilkeshwar Temple
PARWANOO
Famous for: Ropeway, Orchards, and Viewpoints.
Major Attraction: Timber Trail, Fruit Orchards.
Nearby Places: Shimla, Solan, Kasauli.
Ideal Visit Time: Half to 1 day.
About Parwanoo
Parwanoo, surrounded by hills is yet another beautiful hill station in the land. The town, surrounded by lush greenery, lies near the border of Haryana and hence, it is a convenient location from where you could visit many tourist attractions nearby.
Places to visit
Kalka
Pinjore
Mughal Gardens
Fruit Orchards
Gurudwara Nada Sahib
Cactus Garden
Timber Trai
Like & Share: @maharanacabs