Manali Sightseeing Pacakges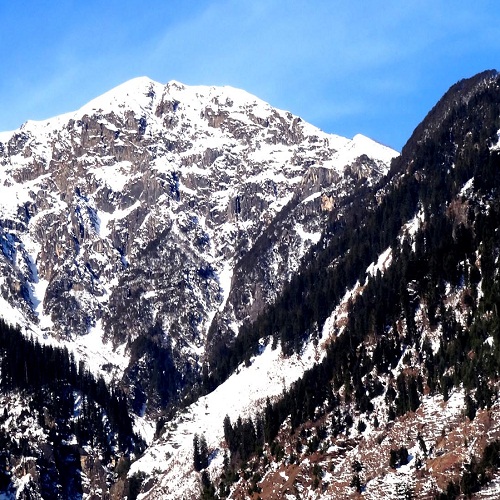 Manali is one of the most popular destinations in India. It is the popular backpacking destination in India's northern state of the Himachal Pradesh. Manali is a place that set on the banks of the Beas River and it is a gateway to the adventure activities in Solang, Gulaba and Kothi. There is much more to this town and it is popular tourist spots than the adventure. In Manali there are some of the places that are always buzzing with the tourists but it doesn't necessarily mean that you should give them a miss. If you are visiting here for the first time then there are best place to visit in the Manali that you should be on your itinerary. Manali is the favorite spot for the couples also. Couples choose Manali Sightseeing Tour to spend their quality time and honeymoon over there. Maharana Cabs are providing our best services to provide you best travelling experience at Manali including Rohtang Pass and Kullu.
Manali is a place which is nestled between the snow-capped slopes of the Pir Panjal and the Dhauladhar ranges. In India, Manali is one of the most popular hill stations in the country. Manali have extreme beautiful views with the jaw dropping views, lush green forests, sprawling meadows carpeted with the flowers, gushing blue streams and much more.  Manali is said to be that it has been blessed with the extraordinary scenic beauty. In manali, from the museums to the temples, from the quaint little hippie villages to the bustling upscale streets, river adventures to the trekking trails. From all around the world there are numerous of the tourist who visited here.
Manali Sightseeing Tour With Maharana Cab
If you are planning to visit the best places in Manali or planning to avail Manali Sightseeing Tour package then you can go with choosing Maharana Cabs. Because Maharana Cab is one of the best service providers of the car rental, hire tempo traveler in Kullu Manali and bus rental. They have 200+ positive Google reviews for their best and quality service. Maharana Cab is always at your service and aware on his social media. For quick response and enquires they are aware on social media on a regular basis. You can visit their social media accounts (Twitter, Instagram, Pinterest, and Facebook) to know the current offers or to know upcoming offers.
Attractive Manali Sightseeing Tour Points
If it is like your third or fourth visit to this lovely town, here is the best mix of tourist attractions in Manali and its vicinity. From Hadimba Temple to Manu Temple, and from Tibetan Monasteries to Jogini Falls, explore the best of the city at these Manali sightseeing tour places. Reaching these places will hardly take an hour from the main city. Manali is the home for the tiny slice of the history which is formed in the Naggar castle. It is located among the breathtaking forests in the Naggar town.
Details about Manali Sightseeing Tour Package Cabs by Maharana:
What we cover in Manali:
Manali and Rohtang Pass Tour
Manali Local Sightseeing Tour
Kullu Manali Sightseeing Tour By Car
10 Incredible Places to Visit in Himachal Pradesh
Below mentioned are four best of the Manali tourist destinations
Hidimba Devi Temple, Manali
Hidimba Devi Temple, Manali
Hidimba Devi Temple, locally known as Dhungari Temple. It is also known variously as the Hadimba Temple, is located in Manali, a hill station in the State of Himachal Pradesh in north India.
Manali Wildlife Sanctuary, Manali
Manali Wildlife Sanctuary, Manali
Manali Wildlife Sanctuary  is located about two kilometers away from the main town and is spread over 3,180 hectares of land.
Manu Temple, Manali
Manu temple is one of the prime attractions in Manali and is believed to be the same place where sage Manu meditated after stepping on earth.
Tibetan Monasteries, Manali
Tibetan Monasteries, Manali
Tibetan monasteries are surrounded by several small shops selling beautiful handicrafts and carpets, made by Tibetan people living nearby these monasteries.
Call me (Tushar) at +91-6375152047 for more details
You can also fill the contact form, below Manali City Tour.
Know about complete Manali Sightseeing Tour Package
Know about the best of the destinations covered at Manali Sightseeing Tour Package along with exiciting offers.
Manali & Rohtang Pass Tour
Manali is one of the most wonderful tourist state for the couples and youngsters. Manali is located in Kullu district. Manali is one of the most beautiful and stunning hill stations in this country so you will come to see the beauty of Manali. Rohtang Pass is the leading tourist spot of Himachal Pradesh. For mesmerizing adventure we are providing manali and rohtang pass tour for peaceful and unforgettable dream destinations.
Manali Local Sightseeing Tour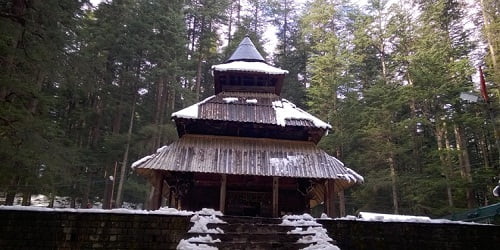 Visit the best local sights of the hill station Manali which begins with the Hidimba Devi Temple. This is the second tour package of our Manali Sightseeing Tour. Along with this tour package we will also take you to the Many Temple, Tibetan monastery, hot sulphur spring of Vashisht Village and city Club House. At mall road shoppers get the affordable time to enjoy the spree around and have fun. For more booking & charges about this tour Call Mr. Tushar at +91-6375152047.
Kullu Manali Sightseeing by Car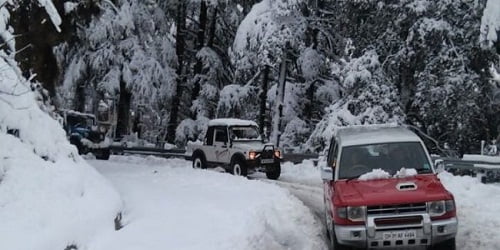 In third package we are providing complete tour package of the Kullu Manali Sightseeing by Car. Without facing any travel hindrance you will able to enjoy the tour. In this tour package we will cover all the sightseeing places of Kullu and after covering all the destinations of Kullu we will move forward Manali. For booking and know charges about this tour Call Mr. Tushar at +91-6375152047.
Note :   ✓ Parking charges will be extra  ✓  Entry charges will be Extra
Call me (Tushar) at +91-6375152047 for more details
You can also fill the contact form, below Manali City Tour.
Contact Us on +91 6375152047 | +91 8740845526