The atmosphere of Delhi markets are good for doing the shopping and will create a lot of fun for the people who want to go for shopping in Delhi. Delhi has one of the best markets in India, which sell a wide variety of items including handicrafts from all over the country. Below mention are some of the top 10 markets in Delhi where you can go for shopping. These markets are perfect for the shopaholic people.
Janpath and Tibetan Market
This is the very popular market in Delhi, where we can find products or goods from everywhere in India and Tibet. It's a great place to go shopping for things which we can take back to our home. Hire car rental in Delhi to visit all the famous markets without facing hurdles and in the short span of time. However, it is necessary to have bargaining skills so that products are available at cheaper prices.
Location: Janpath, just off Connaught Place, in New Delhi.
Opening Hours: Daily.
What to Buy: Handicrafts, hippy clothing, shoes, paintings, etc.
Dilli Haat
It is a very huge market of Delhi made to enjoy a weekly village market, which is called a Haat. There are small thatched roof cottages with a village atmosphere around it. The market provides a variety of handicrafts from all over India. There are cultural and music performances also so one should not miss it!
Location: Opposite INA Market, south Delhi.
Opening Hours: Daily from 10.30 a.m. to 10 pm
What to buy: Indian handicrafts and artifacts
Paharganj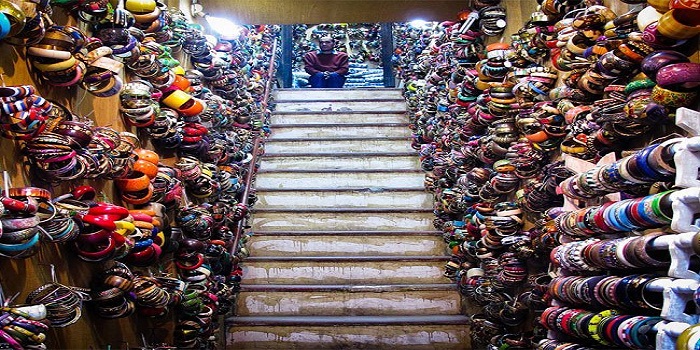 Some of the best bargaining shops in Delhi can be found in the crowded and noisy Main Bazaar of the Paharganj. Many of the shops in Paharganj are also dealing with wholesaling and exporting goods to foreign countries, as this is a  good place to come and get unique and inexpensive goods to import back to their home.
Location: Paharganj Main Bazaar, opposite the New Delhi Railway Station.
Opening Hours: Daily until around 9 p.m.
What to Buy: Clothes, shoes, jewelry, books, music, textiles,
Chandni Chowk
The shopping district of Chandni Chowk exists from hundreds of years because of its ventilated, narrow streets and people will have a great adventure while going there. The lanes of Chandni Chowk are divided into bazaars which have a different area of their specialization in different fields. For fabrics, one had to go to Katra Neel.
You'll find a huge range of electronics in the Bhagirath Palace. Dariba Kalan is Old Delhi's ancient silver market which is full of silver jewelry. If you need clothes for a wedding, including saree, you can go to Kinari Bazaar. Asia's largest spice market is in Khari Baoli Road. For tasting Delhi, street food one should go to Chandni Chowk which serves us a delicious assortment.
Location: Old Delhi.
Opening Hours: Daily except for Sundays.
What to Buy: Fabrics, jewelry, spices,
Sarojini Nagar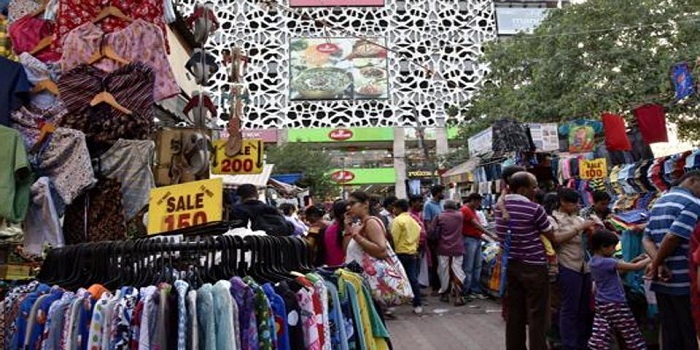 Sarojini Nagar is one of the most famous for its cheapest designer clothes and reputed brands that have been banned from export, either because of the surplus quantity of goods or any small manufacturing defects. There are shops and stalls, which are selling all kinds of clothes and fashion accessories.
Location: South Delhi, near Safdarjung Airport.
Opening Hours: Daily except for Mondays.
What to Buy: Designer clothes, Indian clothes
Khan Market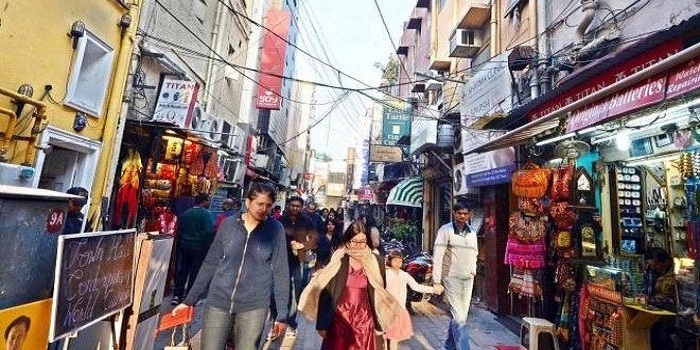 The Khan market is the U shaped market which is established in the year 1951. At this place, you will get the branded outlets. Each place is famous for one or two places. And the khan market is famous for the interesting Book Shops. If you are traveling with your group then book tempo traveler in Delhi. Here you will also get some of the excellent and brilliant tailors who will stitch your fabric within a one week.
Location: New Delhi, not far from India Gate.
Opening Hours: Daily except for Sundays.
What to Buy: Books, music, branded and tailored clothes, Ayurvedic food and cosmetics, and home furnishings.
Shankar Market
If you want to buy fabrics by the meter, Shankar Market is best for you. It offers more than 150 shops and stalls, which has everything from plain cotton to silk brocades. There are all kinds of hand-loom textiles like including ikat, block prints and weaves from Odisha, Bengal, and Andhra Pradesh.
Location: Opposite Connaught Place M-Block.
Opening Hours: 11 a.m. until 8.30 p.m. Closed Sundays.
What to Buy: Fabrics
Sundar Nagar
This market attracts only a few rich Indian societies because of its art and antique shops. It is well-designed in the neighborhood market. Some wonderful tea shops are also there.
Location: Off Mathura Road in New Delhi, not too far away from Connaught Place, near the zoo and Oberoi Hotel.
Opening Hours: Daily except for Sundays
What to Buy: Tea, silver jewelry, art, textiles,
Lajpat Nagar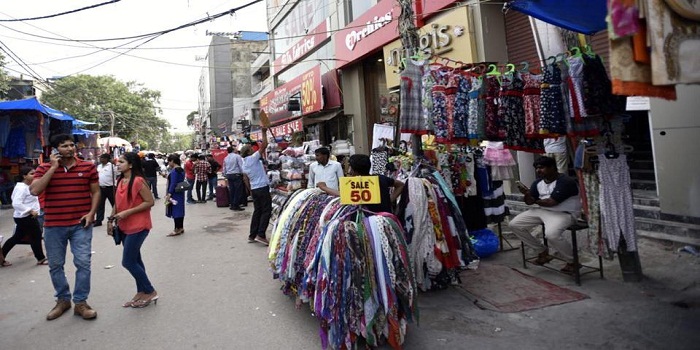 The Lajpat Nagar market provides an interesting scene into Indian culture. It is one of the oldest markets in India and is filled with middle-class Indian shop keepers, which are there along with its roadside stalls and showrooms. Indian Kurti tops and salwar are available here at reasonable prices. Be sure that you have to do bargaining to achieve the products at cheaper rates. Experience the best car rental service with us.  Mehendiwala's are there who will apply beautiful henna designs to your hands with good speed.
Location: South Delhi, near Defense Colony
Opening Hours: Daily except for Mondays.
What to Buy: Indian clothing, shoes, bags, accessories and home furnishings.
Matka Market
Matka market is famous for pottery from all over India and is available in south Delhi. Especially during Diwali, the market is a fantastic place to do shopping. With more than 100 different vendors the range of colorful clay diya's and pots are cheaper than other items. The market also includes blue Jaipuri pottery, terracotta Bankura horses, clay idols of Hindu gods and goddesses, vases, lanterns and earthen wind chimes.
Location: A.K. Roy Marg, near Sarojini Nagar bus depot, south Delhi.
Opening Hours: Daily from 10 a.m. until 8 p.m.
What to Buy: All kinds of clay items.