Jodhpur Car Rental from Maharana Cabs
Maharana Cabs is serving best services to meet the expectations of travelers while offering best rates, cabs & drivers for the local tour of Jodhpur and outstation Trips by Car Rental in Jodhpur. What makes us different is customer experience. At Jodhpur, we offer our Car Rental in Jodhpur for the following service.
 For Airport/Railway Station Pickup and Drop
 For Jodhpur sightseeing and local tour by Car Rental in Jodhpur. 
 An outstation trip from Jodhpur for most of the cities
We also offer Rajasthan tour package for our traveler, if you want custom tour package for needs for long tour like trips from Jodhpur to Shimla, Manali, Goa, Ahmedabad and major cities of country.
Our cabs are checked for tourist permit,vehicle health and driver verification,so you enjoy your trip without worrying.
Have a look at our rental solution and popular tour package and give us call at +91 6375152047 (Tushar). Like Facebok @maharanacabs
Hey you can also fill form below so we call you.
Jodhpur Car Rental fare & suggested tours
Jodhpur Airport/Railway Station Pickup & Drop
Hire our taxi service for pick up or drop from Jodhpur Airport or Railway Station at below fare:
Rs 600 in Sedan Car – 4 Seater
Rs 1000 in Innova Car – 6 Seater
Rs 1500 in 9 to 12 seater Tempo Traveller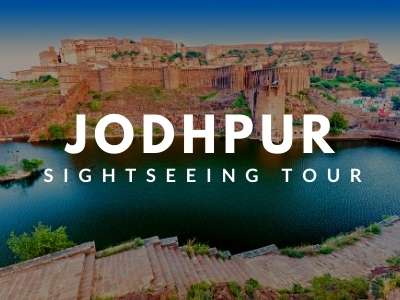 Jodhpur Tour
Explore the wonderful city  with our Jodhpur tour by car renal in jodhpur at below mentioned fare:
Rs 1600 for 8 Hours in Sedan Car – 4 Seater
Rs 2000 for 8 Hours in Innova Car – 6 Seater
Note : You can also extend this tour after 8 hours, by adding Rs 200 per hour.
Outstation Trip From Jodhpur
Want to book our cab for an outstation trip from Jodhpur, we are available at your service. Our car rental in Jodhpur fare is:
Rs 9 per km for Sedan Car – 4 Seater
Rs 12 per km Innova Car – 6 Seater
Note : Minimum fare for 250 km per day
Related taxi for Rajasthan Road Trip
Contact Us on +91 6375152047 | +91 8740845526