Rajasthan is that state which is largest and rich in wildlife. It is the state which is the ideal choice for holiday vacations. It is the state which will introduce you to the diverse variety of flora and fauna present here. Jungle safari is the best way to explore the wildlife of Rajasthan. You can plan for a holiday in the Rajasthan Wildlife Reserves with best and reliable car rental service provider and enjoy the wildlife safari.
Ranthambore Wildlife Safari, Ranthambore: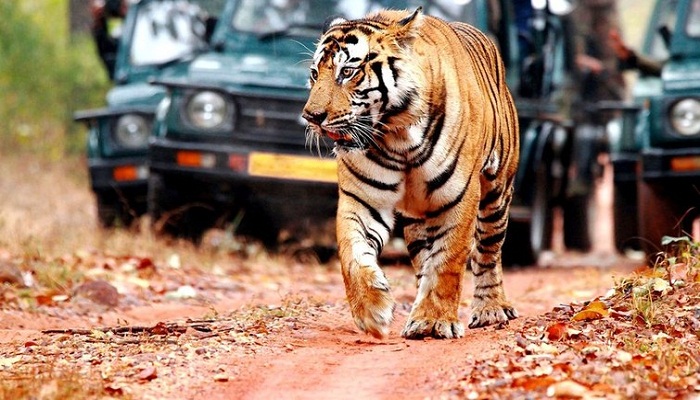 The Ranthambore national park is situated in Sawai Madhopur district at a distance of 130 km from Jaipur. It became a national park in 1980. As a result, Ranthambore is one of the largest and best national parks in India for Tigers. This wildlife sanctuary is known for its Bengal tigers.
The best times for having sight of the tiger at Ranthambore National Park are deemed to be in November and May. The park is rich in flora and fauna. Its greenery is beautiful and appealing to the eyes.
Ranthambore national park has jeep safari and canter safari. As well as you will have amazing views of the park including animals like deer, birds, monkeys, crocodiles, Indian leopard, nilgai, wild boar, sambar, striped hyena, sloth bear, southern plains gray langur, rhesus macaque, mugger crocodile, and chital. To visit Ranthambore you can hire can rental in Jaipur to visit the nearby places.
The sanctuary is habitat to a variety of trees, plants, birds, and reptiles, along with one of the largest banyan trees in India. This wildlife sanctuary is named after the historic Ranthambore fortress, which lies within the park.
Sariska National Park, Alwar:
In addition, it is a tiger reserve and a national park which is located in the Alwar district of state Rajasthan or plan a tour of state Rajasthan. It is stretched over an area of 866 km2 comprising scrub-thorn arid forests, dry deciduous forests, grasslands, and rocky hills.
Therefore it is the first reserve in the world to have relocated tigers. It is rich in mineral resources, like copper. The national park comprises of forests, sceneries, pastures, and rocks.
The different types of trees in the forests are dhok, salar, kadaya, dhak, gol, ber and Khair Bargad, Arjun, gugal or bamboo. Shrubs such as kair, adusta, and jhar ber are also found here. Apart from the Bengal Tiger, a variety of animals are too found here like sambhar, nilgai, chital, langur, hyena and jungle cats are found in Sariska Tiger Reserve.
Sariska is also unearthly for bird watchers with some of the species like grey partridge, white-throated kingfisher, sandgrouse, treepie, golden-backed woodpecker, crested serpent eagle Indian peafowl, bush quail and the Indian eagle-owl.
Keoladeo Ghana National Park, Bharatpur: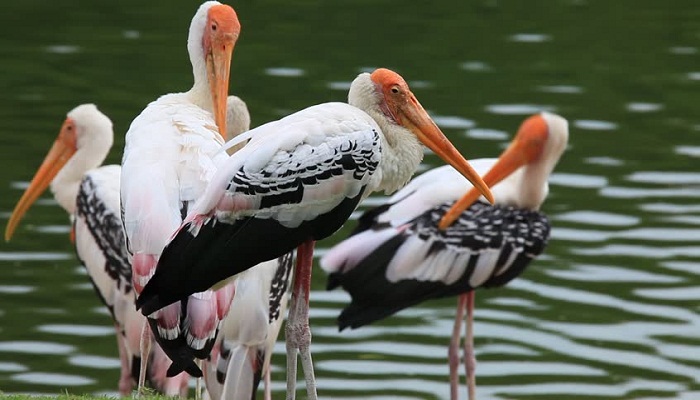 It is also known as Bharatpur Bird Sanctuary and is a UNESCO world heritage site. Hence this sanctuary is one of the richest bird areas in the world and is known for nesting of local birds and visiting migratory birds including water birds. The park is home to the birds like vultures, harriers, eagles sand grouse, laggard falcons.
It is also a major tourist center because here more than 370 floral species and bird species are found. It is also a major tourist center with the number of ornithologists arriving here in the hibernal season. This is the reserve that saves Bharatpur from frequent floods, provides grazing grounds.
Thousands of migratory waterfowl visit the park for wintering and procreation. According to Fund Peter Scott, who is the founder of the World Wildlife, Keoladeo National Park is one of the world's best bird sanctuaries.
Like & Share: @maharanacab