Jaisalmer, a land of wonders which is also known as 'The Golden City' on a ridge of yellowish sandstone. The city was founded in the 12th century by Maharaj Rawal Jaisal who later established his kingdom in the same palace. Jaisal plays a major role as the gateway to Persian countries. Jaisalmer is famous for his history, architecture, photography.
If you are a plan to trip to Rajasthan tour, make sure that you will see the sights of these top attractions in Jaisalmer.
Jaisalmer Fort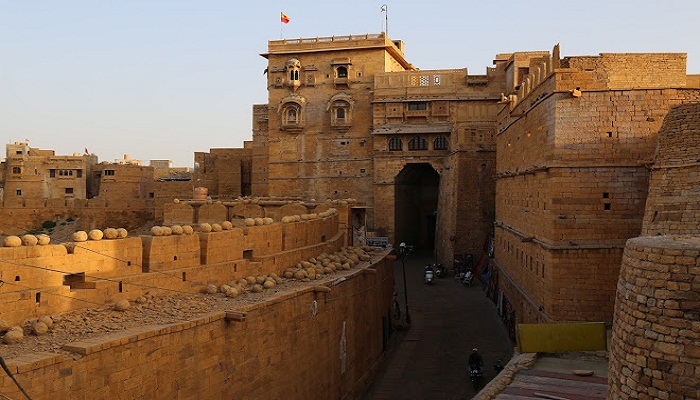 Jaisalmer Fort is the second oldest fort of Rajasthan and it is famously known as Golden Fort which is rising like a sunbeam from the golden sand of the desert. Jaisalmer fort was constructed by Raja Jaisal in the years of 1156 AD. The fort is decorated with walls and doors, over-elaborate windows; the 'Sonar Quila' exhibit and demonstrate the luminous craftsmanship.
What's special?
99 turrets
Many eateries offering delicious dishes.
The fort looks stunning at night.
Timings: 9:00 am – 5:00 pm
Patwon Ki Haveli: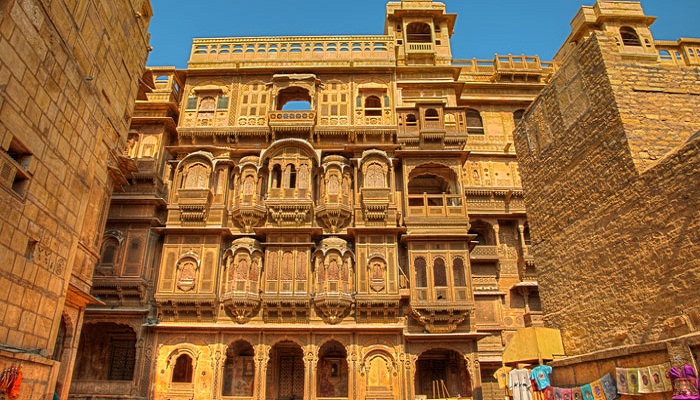 Patwon Ki Haveli, which was constructed in 1800 AD and 1860 AD, is the largest and grandest mansion or manor in Jaisalmer. The outsized corridors and the ornamented walls are exceptional demonstration of the art form that triumphs. It is located in the main city of Jaisalmer so you can hire a car rental in Jaisalmer to explore this beautiful city. And it is built by a famous trader named Guman Chand and his sons.
What's special?
Architectural style
Arts and crafts of local artisans
Detailed inscriptions.
Timings: 8:00 am – 6:00 pm.
Gadsisar Lake:
It was billed by the first leader of the land, Raja Rawal Jaisal and afterward renovates by Maharawal Garsi in the year 1367 AD. It is attached a label to as one of the best winter destinations in India which are situated a kilometer away from the fort. It is a perfect place to spend quality time with your partner and family.
What's special?
Scenic views during sunrise
Close vicinity to the Jaisalmer Fort
Feed the fish
Timings: 8:00 am – 8:00 pm.
Jain Temples: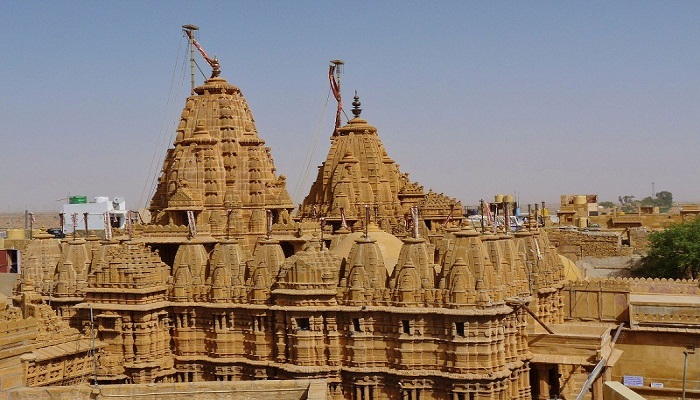 Jain Temples is dedicated to Jain Tirthankara in the 12th and 15th century which is located inside the Jaisalmer fort. The temple is carved out of yellow sandstone and it is well- known for its beautiful architecture. This is a divine place to visit if you are planning to visit the best attractions in Jaisalmer then contact the best cab service provider for more tour packages.
What's special?
Priceless historic manuscripts and texts
Legends associated with each of the temples
The entrance of the Parsvanath Temple
Timings: 8:00 am – 12:00 pm.
Sam Sand Dunes: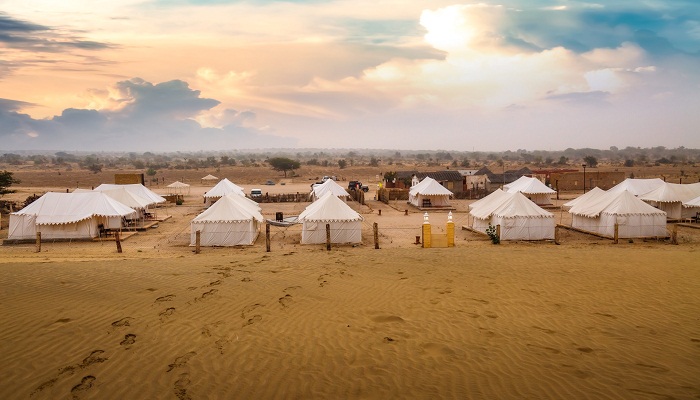 Sam Sand Dunes are the major attraction of Jaisalmer which 3km long and 1km wide and is a half km high so you can easily reach by hiring tempo traveller in Jaisalmer. Cultural performances and camel rides create a carnival, celebration atmosphere. It is one of the best tourist attractions in Jaisalmer.
What's special?
A perfect place to try adventure activities in Rajasthan like camel safari, jeep safari, and camping
Golden sand dunes everywhere
One of the best places to visit in Jaisalmer Rajasthan to witness mesmerizing sunset and sunrise views
Timings: Any time of the day or night.
Vyas Chhatri:
Vyas Chhatri has also known a city of sunset point. The Vyas Chhatri is dedicated to Hindu sage beauty Ved Vyas Ji which gives bird's-eye view of the pleasing and delightful beauty of Jaisalmer the folk dances, camel races and other cultural events conducted here.
What's special?
Awe-inspiring views of Jaisalmer
Breathtaking views during sunrise and sunset
The chhatris in the backdrop offer some of the candid shots
Timings: 8:00 am – 7:30 pm
Bada Bagh
Bada Bagh is a 300 years old Haveli of Jaisalmer. Maharawal Jai is started constructed of this Bagh in the 16th century but was completed by his son Lunakaran after the death of his father. The place is so inaccessible and isolated which is serving as a cenotaph and memorial where the aristocrats and their families were reduced to ashes.
What's special?
The Govardhan Stambh (pillar)
A dam, a tank and a garden that make the place more beautiful
Enchanting sunset and mesmerizing sunrise views make it one of the best places to see in Jaisalmer
Timings: 8:00 am – 6:00 pm.
Like and Share our Facebook Page.