When the breezes are ice-kissed and the sun is pale, India becomes even more enticing. This stunning nation is endowed with breathtaking beauty that transforms into something different, especially during the winters. It comes as no surprise that there is a list of sites you should visit this December. Thanks to the effective Indian transportation system, you may simply get to your destination by rail, bus, automobile, and other modes of transportation. So you're ready for a vacation but don't know where to go? Here are the top 25 destinations in India that you should not miss if you visit in December.
25 best places to visit in India this December with Maharana Cab
Jammu and Kashmir's capital, Srinagar
A historical Indian state where huge mountains meet a calm sea. It's a region where folklore provides a compelling paradox to postcard scenery, where natural beauty meets bustling towns and cities… Srinagar certainly offers something for everyone!
Everything about this location is captivating, from the floating boats to the Indira Gandhi Tulip Garden. If there is a heaven in this earth, it is Srinagar, according to someone.
The best time to visit is in December, when the temperature drops below freezing, emphasising the grandeur of this location even more. It's no surprise that this location has been used in nearly every film. Nature's unusual beauty is what draws us to this lovely place.
Manali, Himachal Pradesh No. 2
There is no better place to be when the wind is cold and the ground is snowy than Manali. Everything in this location melts us, from the thick snowfall to the high mountains. If you are a newlywed and are wondering where to travel with your loved one, there is no better spot than Manali, where you can enjoy ice skating, rock climbing, and other activities. To visit various Manali places you can hire on rent car , Tempo Traveller in Manali and hire a bus or auto for your convenience.
Shillong, Dawki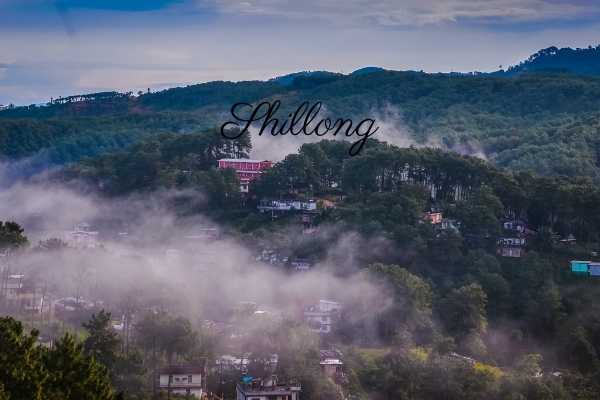 This area is also known as Scotland of the East. India's natural beauty is unparalleled. Because of the temperature decrease from 12 to 20 degrees in December, it becomes almost divine. This location is well-known for its lush green mountain slopes, cascading waterfalls, and refreshing breezes. The umngot river in Dawki features clear water in which you can see fish, stones, and pebbles. It's also recognised for having the sweetest oranges on the planet.
Himachal Pradesh's Shimla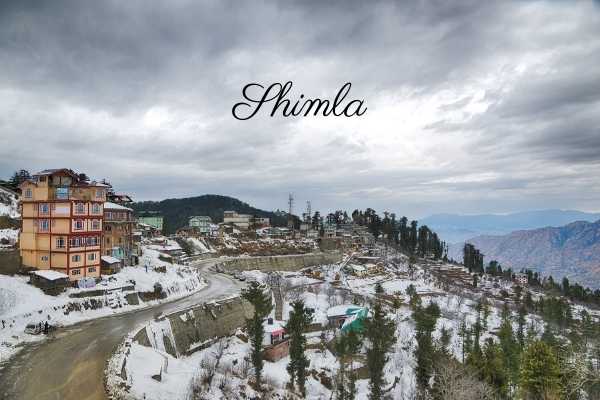 This list would be incomplete if I did not include the "Queen of Hill Stations," Shimla! Don't forget to include this vacation to your bucket list if you're a newlywed. This location will enhance your Instagram photographs, so don't pass up this opportunity to capture amazing images of this lovely city with your snowman. To visit various Himachal places sightseeing you can hire on rent car , Tempo Traveller in Himachal and hire a bus or auto for your convenience.
Diu's Nagoa Beach
Have you ever read Matthew Arnold's poem "Dover Beach"? "Tonight the water is peaceful. The tide is high, and the moon is shining brightly "This accurately characterises Nagoa Beach in Diub in December, when temperatures range from 16 to 23 degrees Celsius. The view is breathtaking, and it will ensure that our vacation is a success. Surprisingly, if you are a newlywed couple, this is one of the cheapest and finest spots to visit in India this December because the rates are so low right now.
6: Auli, Uttarakhand
The opaque dust sheet and the dull grey-white at night is the most charming when coming to this destination. It feels that the stars are falling from the sky. This is how beautiful this place looks in December. If you are thrilled to experience this kind of feeling then Auli in Uttarakhand is the right place for u. If you are very fond of sports then there is no best place than this. To visit Uttarakhand places sightseeing you can hire on rent car
 7: Leh, Ladakh
The icy blue water and the beautiful hills that's what will make you fall for this place. This is a great place for those who love adventure.
8: Radhanagar Beach, Havelock Island
This is always my favourite place to go every time I'm on my vacation. I feel this place is so close to nature the blue water the sun-kissed light, the white sand, the palm tree is always gorgeous right?? So if you want to visit a place which gives you a fresh feel then I would suggest you visit this place. This is also known as Asia's one of the best 7 beaches.
9: Rann Of Kutch, Gujarat
This is the only place in India where you get to see the salt turning into blue during the moonlight isn't that amazing?? The tent stay at this place is the most enchanting experience that one can ever have. And who doesn't like celebrations well the kutch festival falls in December which is an added advantage to one's visit to this beautiful place.
10: Udaipur, Rajasthan
Udaipur is also the land of lakes. what makes this place more enchanting is that it is located at the base of Aravali hills. Since it's known as the city of lakes it becomes colder, especially during winters. This is another best place for newlyweds to visit and to shop. Not only for the newlyweds but also for those people who are a huge fan of Arts and crafts. so art lovers this place won't disappoint you in any way. To visit Udaipur places sightseeing you can hire on rent car , Tempo Traveller in Udaipur and hire a bus in Udaipur or auto for your convenience.
11: Guwahati, Assam
This serves as a gateway to India since It is located on the banks of the Brahmaputra. This place is famous for its well-known diversity in fauna and flora. This place has a lot to offer for religious people since it's well known for the kamakhya temple.
12: Sikkim, India
Sikkim is said to be the brother of seven sisters of the North East. Due to its paranormal views and snow-covered mountains, every year people from around the globe come here to see its beautiful view.
13: Varanasi, Uttar Pradesh
This is a beautiful city resting on the bank of the river Ganga. This city is also known as the city of God's if you are a spiritual person then without a second taught you must put this city into your bucket list. This is also known as the oldest city in India. This beautiful city has its own
14:Pondicherry, Tamil Nadu
This is one of the seven union territories of India. It has got a culture mix of French as well as Indian culture. This place is often called Pondy in the local language. The beautiful walls covered with bougainvillaea is mesmerizing.
15: Thrissur Kerala
This is a beautiful district is located in God's own country Kerala. This is also known as the cultural capital of Kerala. If you are a temple/Church lover then this place is the best suited for your vacation. The world-famous Thrissur program is the centre of attraction for many tourists.
16:Nainital, Uttarakhand
This place is situated at a height of 1938 it is also known as the Gem of Uttarakhand. It is famous for its beautiful hill station and lake.
17: Kohima, Nagaland
If you are a lover of hills then definitely this tourist spot is the right option for you. Located in the northeastern side of Nagaland this place serves to be the most beautiful hilly area that you would love to. This place is well known for its scenic beauty and also for its Naga tribes.
18:Gokarna, Karnataka
This is such a tourist spot which will be mainly loved by the beach-lover. Located in coastal Karnataka this is mainly known for its seafood. It is also well known for its famous temple Sri Mahabaleshwar temple.
19: Jodhpur, Rajasthan
The other Tourist spot from Rajasthan is our jodhpur. Well known for their blue coloured Houses and their beautiful pottery. well must say Rajasthan is truly a mesmerizing place for tourists. Mehrangarh Fort is the centre of attraction of this place.
20: Tawang, Arunachal Pradesh
Even though this is the most difficult destination to reach, Tawang is a paradise when it comes
to the case of an adventurous person. The faint Himalayas covered with snow is one of the specularities of this beautiful destination
21: Cherrapunjee, Meghalaya
This is known as the wettest place on Earth.
Known for its beautiful scenery, Meghalaya is worth watching when you watch it as a locality. The deep valleys, mystical clouds are the attraction of Cherrapunjee.
22: Kaziranga, Assam
If there's a place in India where you want to see nature meet man then this place is the most accurate one. The wildlife, Nature and the Elephant ride are the most popular things that make this tourist place different from others
23: Neil Island, Andaman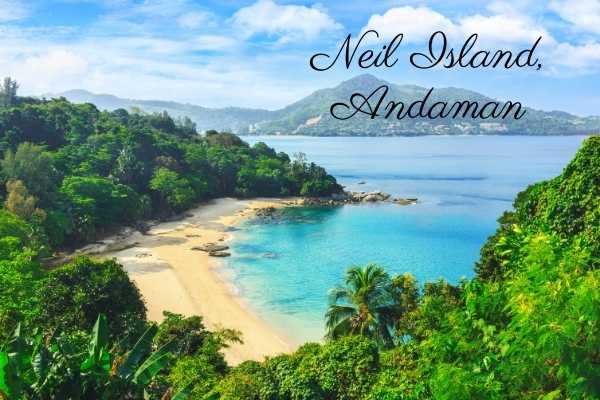 This Island in Andaman is famous for its coral reefs .The facinating part of this Island is that it's so tiny that one can visit the entire Island in just 3 hours isn't a good one.So if you are a beach lover and just want to vist a small one then this is the right choice for you.
24: Jaisalmer, Rajasthan
This is one of the tourist spots when you see golden dunes, golden sandstone and the castle. The city is famous for its rich and beautiful architecture which makes it more mesmerizing
25: Alleppey Kerala
This is one of the best places in Kerala to visit if you are a food lover. The backwaters, Ayurvedic resorts, Houseboats are the highlights of this beautiful place.